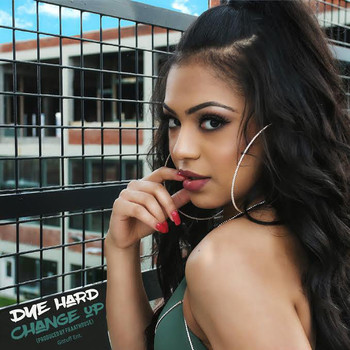 New R&B songstress, Dye Hard has released her new single 'Change Up', the second single on her debut EP "DYMOND". The follow up to her last single 'Don't Know Us' is equally captivating and features playful but candid lyrics reminiscent to classic 90's r&b artists such as Brandy, Monica and Aaliyah."Don't change up, don't change up on me never," the Detriot, Mi based beauty croons on the infectious harmony.
https://www.instagram.com/dye.hard/
'Change Up' is not only an ode to any woman who has experienced the trials and tribulations of hoping a man they like doesn't change, but it is also a summer banger! Dye Hard is exactly what the industry is lacking as she is a powerful vocalist with equally powerful stories to tell that will resonate with the young, modern woman. She is just getting started and plans to release more singles off the EP but until then 'Change Up' is easily a tune to become hooked to.