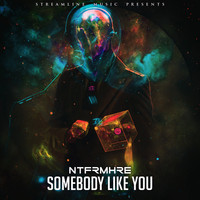 NTFRMHRE crafts an escapist trance pop world with "Somebody Like You". Full of sunny melodies the song's energy is outright infectious. Lyrics have a tender lovely quality to them giving the song a true sense of soul. Over the course of the song some narrative forms, one that shows the importance of being devoted to another to give life deeper meaning. Production values are absolute pristine for the way the song unfolds has a naturalistic style to it. The way the song rushes in a sweeping wave feels rather blissful for NTFRMHRE opts for a Balearic style, one that further emphasizes the positive spirit that informs the piece.
Things start quite quickly. Upon the groove being set things move exceptionally fast. Elements of dance and dubstep work in unison to deliver a piece whose rich textural elements linger in the mind. Vocals rise above the rest of the track as they represent an almost heavenly world. Melodies glisten as they intermingle with the flexible groove. Letting the percussion drop out for moments shows off NTFRMHRE's deft skill in creating gorgeous colorful layers of sound. Elements of ambient are submerged deep within the mix, as the bass hits work on an emotional as well as a physical level. For the final stretch of the song the piece becomes quite intimate, resulting in a beautiful finale.
With "Somebody Like You" NTFRMHRE delivers a work that truly touches the heart, with a message that rings loud and true.
By – beachsloth.com