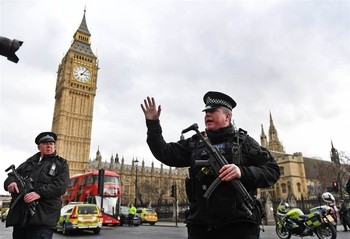 Travel insurance comparison site InsureMyTrip reports a significant increase in travel insurance demand due to a growing concern over terrorism. Since the Manchester terrorist attack, travel insurance policies sold for trips to the UK are up 66% compared to the same time last year.
According to an internal poll of licensed insurance agents at InsureMyTrip, the most common requests from travelers regarding terrorism concerns are the following:
1. Information on terrorism-related coverage.
2. How to cancel a trip due to terrorism fears.
3. Information on the Cancel For Any Reason benefit.
4. How to postpone or change upcoming travel plans.
Here are some examples of how travel insurance can help travelers due to terrorism-related concerns under the trip cancellation, trip interruption and travel delay benefits offered by most travel insurance providers on a comprehensive plan:
Cancel trip due to a terrorist attack: if a terrorist attack happens in a destination on a traveler's itinerary shortly before departure. Typically, coverage only extends to terror acts that have occurred within a certain number of days before a scheduled departure. Not all travel insurance providers offer this coverage and there are specific requirements.
Cancel trip for any reason: this is an optional time-sensitive benefit that allows travelers to cancel their trip for any reason.
Terrorism-related travel delay: if a terrorism-related situation causes a significant airport slowdown or flight delay.
Terrorism-related trip interruption: if a terrorist event happens at the destination after the traveler has arrived and a traveler must cut their trip short.
Emergency assistance: most InsureMyTrip travel insurance providers offer 24/7 assistance services for travelers needing help while traveling or faced with an emergency situation during their trip.