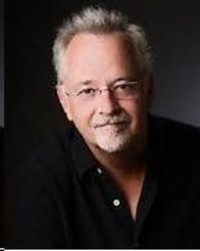 Danny Everitt's "Dream Big" offers a fine addition to the singer-songwriter tradition. Sung with true soul, the way "Dream Big" unfolds reveals its adherence to a joyful optimism. Proving to be an adept storyteller, Danny Everitt offers clever narratives and character studies over the course of the album. A classic rock style adorns the entirety of the album for these are pieces that have that strength and power, a great western country clarity to them.
Opening things with great energy is the title track "Dream Big". Volume is an absolute must for this song's message is one imbued with purpose. A folksy approach defines the reflective mood of "My Son". Jaunty keyboards and a bluesy guitar come together with the playful nature of "Get The Hook" as it tells the tale of someone whose simple life got complicated, not better, with wealth. Dreamy with a shaggy dog quality to it is the highly articulate colorful work of "She Don't Mess With My Buzz". Guitars glisten out into the distance on the introspective awareness of "The Tables Have Turned". Interplay is particularly fine on the celebratory "One Good Chance". Reminiscent of Lambchop's chamber country stylings is "Is There Anymore Gold". Rocking back and forth with a loose groove is the passion of "Work It Out". Slowing things down considerably is the tenderness of "Slipping Away" easily the highlight of the album. "Love Is For All Times" ends the album on a stripped down intimate note.
Site: http://www.dannyeveritt.net/
With "Dream Big" Danny Everitt delivers a heartfelt ode, one whose timelessness is truly beautiful.
By – beachsloth.com