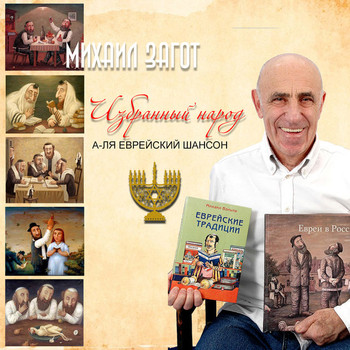 So here we are again, it is so amazing to be here with you. With all the talk these days with Trump & Russia on CNN all day & night I had the opportunity to have Russian native, Mikhail Zagot on so I took it. Mikhail is busy promoting his new album 'Chosen People'. Before we get to that, lets do some music news. First up, Radar have announced that now filmmakers, designers & photographers can be discovered by leading music content commissioners on Radar for free. Radar's new service allows leading labels, managers and self-releasing artists to browse all portfolios on Radar, including portfolios on free accounts. Create your free profile here – http://www.radarmusicvideos.com/register-creative. In other news, one of the hottest tours of recent note has been Florida Georgia Line's "Dig Your Roots" tour, in which the country duo of Tyler Hubbard and Brian Kelley performed in 57 cities across the U.S. and Canada to over 800,000 fans. The tour was extended into 2017 with additional dates in North America, and it has also included opening performances by Dustin Lynch and Chris Lane. One thing in common between all three acts was their choice of front-line vocal microphones: the Artist Elite® 5000 Series UHF Wireless System with the AEW-T6100a Hypercardioid Dynamic Handheld Transmitter from Audio-Technica, a leading innovator in transducer technology for over 50 years – http://www.audio-technica.com/cms/wls_systems/12b16c15b118e2ca/. So now lets get to Mikhail Zagot and his new album and all he has going on. We get to talk about the new album and it;s ties to Judaism, how he wants this album to connect with Jews worldwide, performing the album in the US, and so much more.
Stoli: Where are we talking from today and how have you been since we last talked?
By trade I am a professional simultaneous interpreter and translator, an associate professor at Moscow State Linguistic University. I also happen to be a songwriter, I have six albums to my account, it is mostly what we call a chanson, or city romance. Here are the titles of my records: "Uriupinsk-Moscow", "Translator", "Lenin in Poland", "Golden Autumn", "Life of Primates", "Piano in the Bush". The last year I was completely engrossed in writing and recording my seventh album, "Chosen People".
Stoli: Being that you live in Moscow do you follow all the talk of Russia and Putin here in the US news outlets?
Yes, I keep track of all the talks in the States and I know your media attitude towards Russia in general and Putin in particular. I only hope that we will be friends again as in recent past. Obviously, it requires political will. As to people, they are as friendly to each other as they were. So I expect the situation will change for the better anyway – there is no room for it to get worse.
Stoli: What is like being of Jewish faith in Russia today and are you free to practice your faith?
As a matter of fact I was born in time when we all were atheists. So now, as all my life, I am not much on a religious side. But practicing Judaism in Russia is perfectly fine, there are synagogues and Jewish communities in every big city.
Stoli: You have a new album out now, 'Chosen People.' Offer us insight into how this collection of music came to be?
Despite being non-religious in my everyday life, I've been living with a definite feeling of being Jewish. I have been developing in Russian culture, in the country where I live, but it is only natural if you consider the role of Jews all over the world. They are assimilated to what surrounds them and make their contribution to local cultures. Actually, my first song on the Jewish topic, "Jewish saltshaker", is exactly about this. Jewish salt makes the world a spicier place.
The song was recorded four years ago, after visiting Israel, and since then I had been thinking about making an album on Jewish life and folklore. The topic proved to be boundless.
Stoli: Where did you do most of the recording & writing of the music?
Actually, I have been doing my recordings in two studios. In the first case it is the professional studio based on keyboard recordings where I record most of my music, the arranger, Azad Geokchaev, being a very experienced and smart arranger. Almost all of my records were prepared there. The second studio is where I record songs with guitar accompaniment, the arrangements made by brilliant guitar player Maksim Yakovlev. Usually my albums contain about 2-3 guitar compositions – to make recordings more diverse. But "Chosen People" was recorded almost completely in the second studio, so it is vivid and alive with Jewish natural sounds.
I write all lyrics myself, music for three songs in the latest album ("Buy Yourself a Goat", "Forbidden Fruit" and "Jewish Joke") was written by professional singers and composers the Nuzhin sisters, Natalya and Irina, we have written together many songs for children. 10 songs for "Chosen People" are written completely by myself. I usually send a guitar version of a song to my arranger, and he makes the song beautiful.
Stoli: I love your video for "Chosen People." What does that song mean to you and how do you feel when you perform it?
The song is about the dramatic fate of Jewish people made in a humorous way, as Jews know how to make fun of themselves. What the Jews were chosen for? To suffer, move along the bumpy road and be punished by God for arguing with him. But at the same time they have passed the God's test and have been growing stronger despite all difficulties. That's what the song is about. And I sing it with the feeling of pride.
Stoli: You really want Jewish people around the world to listen & enjoy this new album. How can Jews relate to this album and can people of other faiths enjoy it as well?
Since Jews are everywhere, and their contribution to the world culture is enormous, I think the album may be received with enthusiasm by everybody. Again, it is not about religious faith, but rather about ethnicity, positive attitude to life, ability to survive under difficult circumstances and be humorous and self-ironic about it. I have already presented the program in several Jewish centers in Moscow, and every time it was quite a success. I do my best now to arrange performing with the program around Jewish communities in Russia and would be happy to present it abroad for Jews and everybody else.
Stoli: What song on this album is most personal to you & why?
I definitely like "Chosen People" for the reasons mentioned above. Probably my another favorite is "Wise Ecclesiastes", which is philosophical and touches upon eternal questions: what we live for, why we strive for success, how much depends on God's will etc. it is kind of a Biblical waltz and sets your mind on thinking.
But mostly the album contains funny and humorous songs, like "Greed is Good", "When Messiah Comes…", "Wandering Jew". I sing all of them with great enthusiasm.
Stoli: Anti-semitism is still active around the world and as Holocaust survivors pass away, how can we teach the young about history so we do not repeat?
In Moscow we have a very good museum of tolerance and history of the Jewish people. It is very popular, people visit it and consume the content with great attention and respect. The history should not be forgotten. I have made my personal contribution to the matter – I wrote lyrics for a song devoted to the WW2 veterans, called "Pradedushka" (Grand-Granddad), which turned to be extremely popular and has been sung by numerous children groups all over the country. YouTube presence exceeds 1 million views. Here is the recent video with my personal participation:
Stoli: I know you want to perform the new album in the US, how can you be reached for bookings?
If the new program is performed in the States, bookings can be be made through Michael Friedman from Skopemag, or you can approach me directly: mzagot@yandex.ru, +7-916-6834836
Stoli: What is coming up for Mikhail Zagot and where you @ online?
Presently my chief interest is to give a spin to my new album "Chosen People", and I do my best to achieve the goal, in Russia and elsewhere. It is available on iTunes and Google play:
https://itunes.apple.com/ru/album/%D0%B8%D0%B7%D0%B1%D1%80%D0%B0%D0%BD%D0%BD%D1%8B%D0%B9-%D0%BD%D0%B0%D1%80%D0%BE%D0%B4/id1228687579
https://play.google.com/store/music/album?id=Bfmlep5ssjsfox6owy63fcuos2m
As to my online presence, you can easily find me on Facebook, VKontakte, on Twitter and Instagram, my music is on my YouTube channel, mail is mzagot@yandex.ru, my site is http://www.zagot.ru. Come – and we shall talk!!!