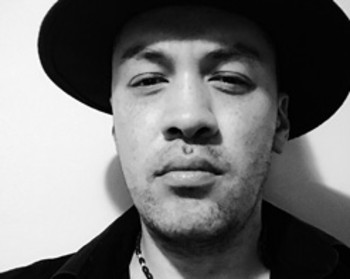 Born and raised in Germany, German/Japanese rapper Ricky Official grew up immersed in hip-hop culture. It was only natural that when he left Europe in 2014, it was to move to Atlanta, Georgia, a hotbed for hip-hop music. An international move was no safe bet, but when Ricky Official rolled the dice to pursue his goals, he won. In 2016 he was in the studio with popular production team DrumMajorsATL (credits: Lil Wayne, Dae Dae) to produce the popular "All Night"; and he has plans to release his debut Flying High, a project that talks about ups and downs in relationships and life, soon.
http://www.ricky-official.com/
From his overseas move to a constant focus on improving his lyrics (he takes influence from and hopes to emulate legendary lyricists like 2Pac, Nas, Big L, and Rakim), Ricky Official is always working hard to take the next step. Fans compare his unque sound to a mixture of Kendrick Lamar and Anderson Paak. So it's no surprise that his latest single talks about just that: "Work in Progression" is about what it's like to be in a relationship while also working to advance your career. Sometimes, it's tough to balance both, and that "juggling" process is illustrated in the "Work in Progression" music video.
"Work in Progression" is Ricky Official's first visual, but this is no amateur effort. Produced by Conzbruck, the video was shot by Atlanta-based videographer Real Dean Gibson. At the start of the video, we see Ricky penning some lyrics while his adoring partner looks on, wishing she was the sole focus of his attention. He meets with producers, records a track, and passes out demo CDs to new fans- but this focus on his career only causes him to miss an anniversary date with his true love, but he tells her, "If you can just bear with me, I'll make it worth your while." When he arrives back home, she's packing a bag to leave, but he catches her just in time to make things right.