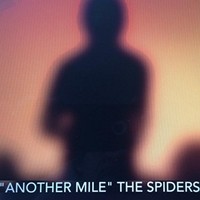 The Spiders are led by Lead Guitarist and Vocalist, Nick DeStefano. Nick has performed all over North America, from the Stone Pony in New Jersey to the Troubadour in Los Angeles. He has appeared on MTV in two award winning videos from his previous bands, Faces In The Crowd and Y Fly 2 London. He also appeared on two NJ WDHA-FM Compilation CD's, that featured groups such as the Smithereens, Glen Burtnick & Joe Lynn Turner. Nick's Y Fly 2 London's "Just Say No" EP is still considered a classic. The record featured the late great producer and ex-Scandal keyboardist Benjy King, Donnie Kisselback, James Lewis from Trans-Siberian Orchestra, and the great Miami Horn section. They catch up in 2017 with the new "Another Mile" single. After enjoying their last single "Election Day" which hits home with myself and a lot of listeners, "Another Mile" comes along just in time. The Spiders really know how to craft a tune, and this is one you won't be able to settle with hearing just once. It has as many legs as a spider itself. This is a feelgood number about good timing and so much more. The more you travel the more you smile, and that's what Nick DeStefano manages to nail to the brain on this excellent track. There is no denying the greatness from beginning to end on what could be a big hit if mass exposed. But that's not the only goal, because there is a less polished attitude to this band. So, they can't lose when they keep coming up with such good tunes. And this goes back to previous material, as well. They should be exposed for all it is worth, and get the best of both worlds they evenly bring something to. I do feel it necessary to mention that this track does sound influenced by Soul Asylum, but you can do the rest concerning that. It's also influenced by the Beatles, but who aren't somehow. But such influences always go the distance, and that's all that matters. It's only a small observation and serves as a compliment.
RELATED ARTICLE: https://exposedvocals.com/features/spiders-another-mile-leading-riff-track-indie-anthem-kind-vibe/
The single was recorded at Portrait Recording Studios in Pompton Plains, NJ and engineered by John Ferrara & Mastered by Chris Badami. It is a song about hanging in there, grinning and bearing through it all. Pushing till the last breath. Finding our way is a subject always worth exploring, and Nick DeStefano drives home a winner with this cozy piece of music with catchy lyrics and pitch-perfect vocals. There is only a slight difference in tempo from their last single, with this one coming out a lot smoother but no less powerful in delivery and overall message. They take a step forward without burying the past, but adding to it with another consistent release. The future of the Spiders is yet to be seen, but their recent past is solid, and "Another Mile" just naturally progresses them another step forward. This will keep appetites whetted for their next one, which will hopefully be a full-blown album for once, even if they include the last few singles. If it were to contain anything else on the same level they would not lose. This single comes recommended for all it's worth to get them to the next level, and it should be exposed on a mass scale and gain some momentum. It should see chart action because it's pop-heavy in places, but nevertheless uncompromising. They're on a roll, and the sky is always the limit. I find it to be their third equally well-produced track in a row.
AMAZON: https://www.amazon.com/dp/B0725524LY
Larry Toering