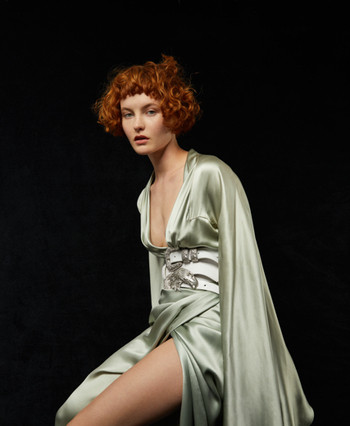 Kacy Hill – the G.O.O.D. Music chanteuse whose buzz began with 2015's Bloo EP and its viral hit "Arm's Length" – finally announces the release date of her highly-anticipated debut album LIKE A WOMAN with today's reveal of the video for the sultry DJ Mustard-produced title track "Like A Woman"
LIKE A WOMAN – Kacy's full length debut for G.O.O.D Music/Def Jam Recordings – is set for global release on June 30, and lists Kanye West as Executive Producer.
The Arizona native Hill first fell in love with performance as a member of the Vanessa Beecroft-curated performance troupe for Kanye West's Yeezus tour, and West was quick to sign her and offer his mentorship. Through West's advice, Kacy has made some serious changes in her sound and her story as an artist: focusing on her voice, finding her own melody, and writing from the parts of her heart that she had previously kept close. LIKE A WOMAN's songs are about intimacy, longing, heartbreak, and exploration.