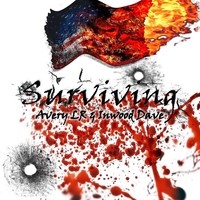 Music has always been the freedom force for people who don't say much normally. It gives wings to their thoughts that they have kept inside for so long that they can't keep in anymore and they explode out of them like hot molten lava out of a volcano.
This is exactly what you will feel if you give a listen to Avery LR's newest single called Never Surrender. Like hot lava surging down an ashy mountain, each and every lyric has been synchronized with a rhythm that is as intense as the hardships Avery has been through.
Having grown up surrounded by financial hardships and the harsh reality of crime and drug abuse in his world, Avery learned pretty soon in his life that he would led a way better than this.
That is exactly when music entered his life. Through Never Surrender he talks deeply about the topics he found difficult otherwise to put into words yet in the song the mellow and emotional flow of his words create a scene that describes the heartbreakingly common and unfortunate realities of our world like drug abuse, sexual abuse and teen suicide.
Not only are these lyrics meant to be motivating, inspirational and thought provoking but they are realistically true to what Avery has had experienced in his own childhood.
Having been closely impacted with the visits he made to see his relatives in prison, it worked like a shock of harsh reality that left Avery numb for the years he lived with his grandmother and made those visits with her.
The song talks about his life that how he turned to music to avoid the torture he was going through with lyrics like:
"Back in 96 is when my life got hard, grandmother died and my moms locked in the yard"
The complimenting powerful video where he joins forces with 10asee for a heavy and real life tirade is what further proves that Avery is a courageous soul who rose from the dark to become a motivational person for other like him. The minimal but impactful rhythms are what complete this package of a song and makes it a must listen!