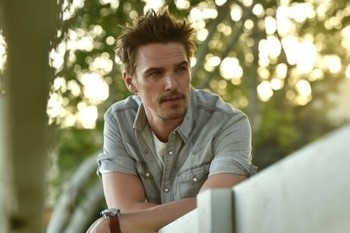 Riley Smith vocals and songwriting stunningly blend country rock, hard-hitting soulful Americana and modern pop for a sound rarely found in music today. No secret to those familiar with his lead role on the popular TV show "Nashville", Smith's gritty, yet smooth, singing voice and charismatic presence have built him a career on stage and screen. Acting in popular shows like "True Blood", "True Detective", and his latest lead, on The CW's "Frequency", got him out in front of the people. His love for music introduced him to them in a way unlike any other role he has played.
His long awaited self-titled EP is produced by Kevin Leach, who has previously worked with a wide array of major label acts and respected indie artists. The five song EP is inspired by his time in Nashville and is relative to feelings and emotions he had whilst living in such a compelling yet isolating city. Smith explains how time and place had a huge impact on his writing process and ultimately made the EP what it is today. "My influences are as diverse as the city". Smith decided to return to music, after landing a role in hit TV show "Nashville". Aware of the impact of being in an iconic city of music, Smith's goal was to take this opportunity and use it to his advantage. His time spent in Nashville encouraged him to submerge himself within the world of music. Smith confides, "I set out with a goal and plan to utilize my time in Nashville to write with as many writers as I could with the goal of making an album"
After moving to Nashville, Smith dove into the realm of old classic country music, exploring it's history and roots. However, the longer he was there and the more musicians he collaborated with, his sound started developing into something more dynamic and divergent. Smith's writing process began to reference a wider variety of sounds and styles resulting in a body of music that's relatable, heartfelt and diverse. "It's what I think makes the sound unique and kinda difficult to put in a box." Smith reveals.