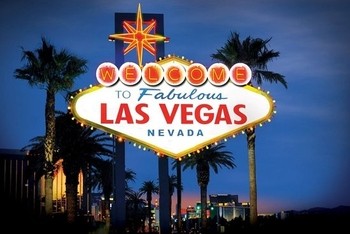 Some like to call Las Vegas an adult playground akin to Disneyland for kids. It's a town that is open 24/7, 365 days a year where you can gamble, enjoy the greatest of meals or buffets, see Broadway plays or other musical entertainment, walk the famous 3.4 mile strip and, in the meantime, see a pyramid, a castle, the canals of Venice, a volcano, ride a roller coaster, and the list goes on and on.
Las Vegas could easily be deemed one of the most exciting cities in the world. With luxury hotels, headliner shows, exciting Vegas events and an infinite number of nightlife venues to choose from, a vacation to this town in the desert can be the trip of a lifetime.
But is the trip to Las Vegas really all it's cracked up to be? Is the price tag for this kind of vacation worth what you get in return? Do the shows, casinos, lights and action really live up to all the hype?
With the arrival of the online casino industry, people no longer have to travel to Las Vegas in order to gamble, they can do it from the comfort of their own home or even more conveniently, from their mobile devices. Despite the new technology and the surge of the internet and online gambling, we believe that Las Vegas still has lots to offer and is incomparable to any other destination in the world.
Las Vegas' success isn't so much due to its ability to attract gamblers (as one might think), but rather its appeal as a vacation destination. People go just as much for shopping, partying, restaurants and shows as they do for gambling.
Las Vegas is also constantly reinventing itself. Whether it's tearing down old resorts to build bigger and better ones, or building new nightclubs and organizing the hottest pool parties, its evolution never ends.
Like any destination, Las Vegas isn't going to appeal to everyone, and the flashiness of the strip may very likely be a put off to many travelers. The insanely huge crowds and the over-the-top environment isn't going to be everybody's cup of tea. But where else in the world can you go to see a Sphinx and a massive Egyptian pyramid before heading off to go indoor zip lining?
No matter what your opinion is on Las Vegas, one thing is clear – it is truly a one of a kind destination and can make an exciting trip for the entire family.