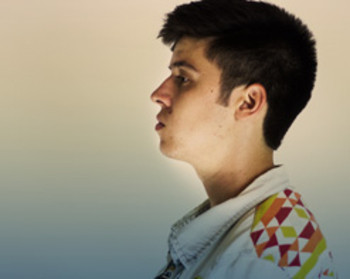 David D'Angelo is an immensely gifted young producer and multi-instrumentalist who crafts a unique blend of electronic, hip-hop, funk, and jazz into his sonic creations. "Jade" is the perfect example of this inimitable sound. Listening to it will have you wishing you were on an exotic island somewhere far, far away basking in the sun as you appreciate the beauty this earth has to offer. This chilled out electronic offering may have few lyrics, but the haunting instrumentation, club heavy beat, and soothing sound design more than make up for it. "Jade" is a fresh new track that teaches a vital lesson.
http://www.daviddangelomusic.com/
The Peruvian-American, New Orleans-based producer David D'Angelo released his debut EP Born in Paradise in late 2016 while living in New Zealand. The EP was well received there and garnered a review on NZ Musician, New Zealand's premiere music magazine and blog. The writer compared it to work from artists like Mndsgn, Dam Funk, and Snarky Puppy and said "David D'Angelo's 'Born in Paradise' is a surprising, well constructed, groovy set of tracks that probably deserve to be a lot more well known". Sonically, Born in Paradise is an amalgamation of g-funk inspired hip-hop production, smooth neo soul piano, funky synths and electronic soundscapes. Thematically, the EP is about viewing the world as paradise and treating it as such. David has performed internationally and alongside noteworthy acts such as Grammy Award nominated trumpeter and producer Christian Scott, LA based producer AF THE NAYSAYER, and future funk band Naughty Professor. David has also been featured on Balcony TV New Orleans, where his video peaked at #1 on their charts, and on multiple CMJ reporting college radio stations.