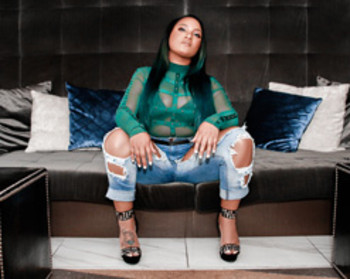 Championed by the likes of fellow Memphians, Al Green, Aretha Franklin, B.B. King, the stately and dazzling Tiara Nicole is all at once sophisticated, vivacious, down to earth and incredibly real. Tiara Nicole brings to her songs a unique blend of her own experiences and interpretations on life and love with a vibrant imagery. This is more than evident in her latest release, the reloaded version of her renowned, "Real Man." With her polished, honest vocals that show her years of experience with a catchy beat that will make you want to slow dance with your significant other, Tiara Nicole has the makings of a true musical sensation.
Born and raised in Memphis, Tennessee, Tiara's distinctive vocal style was cultivated through singing in church during the early years of her life. She was performing at the age of 5 at city wide events and a few years later, moved up to out-of-state events. Upon moving to Atlanta, GA, Tiara developed a passion for writing and recording music. She began performing at local talent shows and open mic nights where she received encouraging feedback from audiences and local talents. Using Myspace as her medium, Tiara Nicole rapidly grew a massive fan base by posting her original music and video blogs.
Less than a year after creating her music profile, Tiara had already received more than 900,000 plays and over 250,000 profile views. This positive outcome gave Tiara Nicole the opportunity to prove herself and show the world she had what it took to exceed some of the more popular mainstream and independent artists out there. Soon after, she decided that she wanted to sing secular music she began training herself in classic R&B.