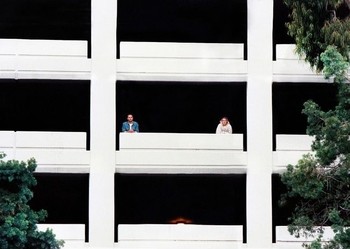 "Dumb Love," the first ever track from breaking new Los Angeles-based band Neil Frances, debuts today—listen here @skopemag.
Dumb Love was recorded in 2016 at the group's personal studio space, Death x Vibe Studios in Downtown Los Angeles. The single speaks to the apathy of long-term, long-distance relationships.
Neil Frances began writing pop music for female vocalists in early 2016, before quickly realizing a preference for the raw, original versions of their demos and set out to record an album.
The following months brought encouraging buzz and bootlegged radio plays from KCRW and others. Now, armed with over an album's worth of material, Neil Frances will release new music throughout the remainder of 2017.