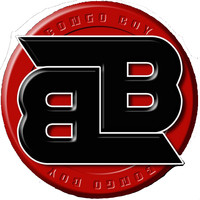 New TV episode Bongo Boy TV Episode 5 The Mystic Hangs Around The Heart – Bongo Boy Rock n Roll TV Show premiered in Portland OR on 4.18.17 and followed by heavy National Television rotation on 66+ TV channels till 5.21.17.
Also added in rotation on Television in JUNE 2017 in Philadelphia, PA Comcast Cable 66 / 966HD / 967 or Verizon Fios 29 / 30 Wednesdays @ 10:00pm and other National TV channels.
The Dead Daises go for a primal sound on the physicality of "Makes Some Noise – Live & Louder". Nicely weaving together funk and classic rock into an awe-inspiring anthem, the song deserves to be blasted at the highest possible volume. By choosing such a gigantic sound the Dead Daises deliver a sound to be felt as much as heard.
Optimism and hope pour out of Deborah Henriksson's "Face Your Fears". Rather joyful, the light and airy approach has a deeply reassuring aura to it. The arrangement has a glistening, glowing atmosphere to it, one that represents the best that folk can offer.
With a heavy emotional core is the power of MALEA's "You'll Never Fix My Heart". Attention to lyricism shows off an uncanny knack for storytelling. Instrumentally the way the song unfurls gives it a welcoming warm presence.
Featuring a carefully structured mixture of jungle rhythms meets trance pop is the tenderness of the Pete V Project's "Stop Pushing Love Away". Right at the very center is the passionate vocals that offer a sense of calm throughout the sound. The little flourishes, the comforting melodies, all result in an almost kaleidoscopic effect.
"Real Man" reflects an attention to detail, showing off the incredible vocals of Tiara Nicole. Her voice possesses great strength as the lyrics have a powerful message of self-confidence. Everything converges on this singular feeling, one of realizing self-worth and importance, unafraid to believe in themselves.
Careful folk arrangements work wonders on the stylish work of John Haesemeyer's "Maybe If I Try". With true style, reminiscent of the Decemberists' highly detailed productions, the way John Haesemeyer lets the piece grow in strength. Towards the end of the song everything comes together in a glorious rush of color.
Downright gorgeous in nature is Big Thief's delicate "Mythological Beauty". Incredibly catchy the gentle melodies waft off into the skies. By far the highlight of the song comes from the fragile yet determined vocals, whose articulate lyricism reflects upon a life fully lived.
By – beachsloth.com