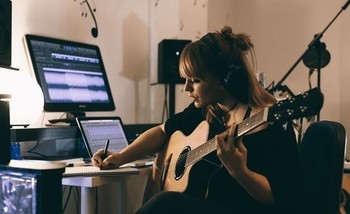 Succeeding is the music field requires more than just musical talent. When you're a professional musician, you also need to market yourself and manage your business. Here are five things every aspiring musician needs to ensure a successful career.
1) A Network of Musicians
Your fellow musicians will help you locate and land gigs. People looking to hire musicians often ask other musicians they're worked with in the past, and referrals will drive your business. Meet up with other musicians at local events, and let them know you're looking for work.
2) High-Quality Musical Equipment
Being a musician means keeping up with musical trends and developing an ability to listen to fine details in music. Although speakers can offer excellent sound quality, high-quality headphones, such as those sold by Tivoli Hi-Fi Pty Ltd., provide far better value and let you listen while away from home. Online music services offering high-quality digital files make finding music easier than ever before, so take advantage of these services.
3) A System for Managing Records
Musicians aren't especially known for their organization, but keeping on top of the business aspects of your career is essential for long-term success. Keep track of all of your costs and payments in an accounting program or spreadsheet. Consider online calendar tools to manage your schedule. Cloud-based calendars offer convenience since you can access them from virtually any internet-connected device.
4) Basic Marketing Toolkit
Marketing yourself as a musician ensures you're able to land the gigs you need to survive, so a basic marketing kit is essential. Be sure to always have business cards on hand as you might run into potential opportunities as unexpected times. A website is also critical as it provides an easy way to spread the word about your business. Consider pay-per-click advertising as a way to reach out to those looking to hire a musician.
5) A Versatile Wardrobe
Gigs for musicians vary significantly, and it's important to ensure you have the right clothing to play any type of job that comes up. Formal attire can be expensive, but there are ways to find deals if you're patient. Look for sales, and consider stopping by a nearby thrift shop to locate potentially great deals. Don't be afraid to ask for help if you're not sure what you need.
Making a living off of music can be rewarding. However, you'll need to take on a number of roles to compete. Above all, focus on organization. Proper planning will help you build a reputation of being prompt and professional, helping you land recurring jobs.