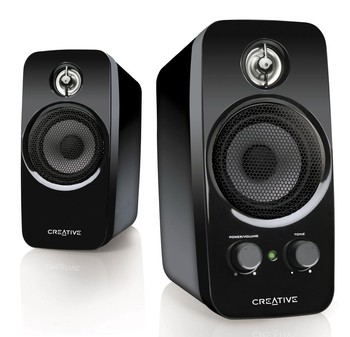 For many people, music is like a universal language that helps them connect and interact with each other. There are many ways in which music can be enjoyed and even more channels through which you can do that. One of the most popular places where people like listening to music is in the car. No matter what car you have, music can sound just as good provided you have the right speakers installed. Some are fortunate enough to buy a car that comes with a great audio system right off the production line but others have to resorts to aftermarket speakers. That brings us to the topic of this article, which is the best speakers you can get for your car. We will be providing a guide for some of the finest audio solutions for vehicles and hopefully you'll be able to spot something that appeals to you. It's worth noting that all these are 3.5 inch speakers.
Rockford Fosgate Punch P132
This is our first pick for those that have a deeper appreciation for music and want to take the experience to new heights while in the car. The Rockford Fosgate setup is very easy to set in place, as assured by the complementary Flex Fit basket. Once put in position, you can continue fiddling with the overall setup because of how the speakers themselves are designed.
•These speakers run with 20 watts easily and have a combined threshold of 40 watts. Additionally, they features a response frequency situated between 120 and 22000 KHz.
•They also come with a complementary Flex Fit basket and PEI dome tweeter, which allow for further modifications and convenient changes.
•The 1 year warranty from the manufacturer assures users that in case of any mishaps, they have a safety net to fall on.
•The included mounting hardware makes it even more convenient and easy to approach and complete the installation and proper configuration of this speaker setup.
This is one of the most suitable options for custom designs. This Pioneer product is designed to fit a variety of vehicular choices, and it is a very reliable solution for people that want to change their stock audio system. As one of the most established brands in the headphone/music industry, it would be unnatural to have a speaker top without Pioneer.
• The Hz frequency for this device manages to exceed the previous entry's, with a whopping 28000 KHz and a minimum of 60 GHz.
• It comes with an 88 dB rating on the sensitivity ladder, meaning that users will be able to enjoy high quality music at challenging volume levels.
• It can make the most out of the 60 watts it supports, as long as it's placed in one of the brand vehicles it was custom made for. These are Volkswagen, GM and Ford.
Polk Audio DB351
Many that have previously dabbled with audio tech in the past might recognize this name as the brand has spread across the world for being one of the top providers when it comes to audio. Their DB351 offering comes not only with great audio quality but also with a very appealing price tag, since it's presented as a budget friendly option. The contrast is even easier to spot when examining the Polk Audio DB351 next to one of the other speaker choices.
• It's a great speaker setup not only for road vehicles, but also for water-based vehicles.
• It has no problem cranking it up and can stand a total of 105 watts.
• It is believed to be a very durable device thanks to the fact that it incorporates butyl rubber into its design.
• It's very easy to install and shouldn't be hard to finish the entire process.
Boss Audio CH3220 Chaos Exxtreme
That's quite a mouthful to say, but it's worth it considering the kind of reputation that this manufacturer has when it comes to such products. Luckily or unfortunately, depending on how you want to put it, the price tag matches the device quality. Any way you look at it, it's pretty high. That being said, these speakers come with a Platinum Dealer warranty which will ensure their protection for the upcoming 3 years after purchase.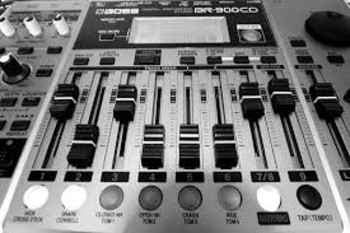 • It can ramp up as much as 140 watts.
• When it comes to RMS, we're looking at 70 watts resistance here.
• The frequency parameters are set between 100 Hz and 18 KHz.
Infinity Reference 3002CFX
Another well established brand for when it comes to vehicle audio premium quality. This particular model is very popular amongst those that love hearing all the frequencies in their songs and want to experience all the highs and all the lows clean and crisp. What's even more appealing about this company is that they offer lifetime support, making their Reference speakers a great deal not only for the time being but also for the future.
• It comes with support for 75 Watts and reigns supreme when it comes with Peak Power Handling.
• It goes over 20 W when it comes to RMS, 25 to be more precise.
• Its sensitivity readings go as far up as 91 dB, exceeding that of some of the other speakers presented here.
• It comes with a 1 year warranty on top of the lifetime support, for even more guarantees of services and longevity.
Kicker 40CS354
Kicker is another reliable brand that can provide good quality speakers for your vehicle. They excels in being compact and also providing price tags that are reasonable for all wallets. Not to mention that the installation time Is very short, which for many represents great deal.
• It comes with support for 90 watts in its peak.
• The RMS power goes as far as 30 watts.
• Most models will be compatible with this type of speakers.
• The great build quality is designed to last a very long time, and the fact that it's UV-treated also helps.