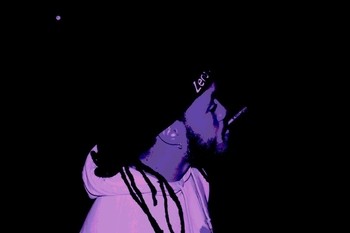 So here we go again. It is so good to be alive & here with you all @skopemag on 4-20. Today we are heading to Atlanta to hang with Joe Da Pro. But before that lets do some music news. First up, TuneCore, the leading digital music distribution and publishing administration provider for independent musicians, today announced the launch of TuneCore Direct Advance. A unique collaboration with Lyric Financial, the leading financial services and technology company serving the global music industry, the innovative new service offers U.S.-based TuneCore artists automated advances on their future distribution sales revenue. In other news, ASCAP, the American Society of Composers, Authors and Publishers, the only member-owned performing rights organization in the U.S., representing over 600,000 songwriters, composers and music publishers, today announced record-breaking revenues and distributions for 2016. ASCAP collected record-high revenues of $1.059 billion in 2016 and distributed more than $918 million to its songwriter, composer and music publisher members. Distributions were up 5.6% over the prior year. Now lets get to some Joe Da Pro. I caught wind of him on his Soundcloud and respect how he differentiates himself from other indie artists as an "artist who refuses to sell out for a quick buck with a commitment to sounding different and better than the next." Join us today as Joe Da Pro speaks on summer vibes, his music alias, getting paid to go out, and so much more!
Stoli: Where are we talking from today and how is your day so far?
Right now I'm in the studio and everything is moving.
Stoli: We are heading towards warm weather and summer. Does that vibe make you write more and create music?
Summer vibes just bring fun times so yea I can say it helps create certain songs.
Stoli: How did you get the alias Joe Da Pro?
Joe Da Pro was something they called me in High school. it stuck so I ran with it.
Stoli: Coming out of Atlanta does that step up the competition with the industry and the streets?
Not at all for me honestly. Atlanta is heavy in the music scene right now but my vibe is a way different than most of the people down here.
Stoli: At what point in life did you decide that music was more than just a hobby but rather a career path?
I wrote to much to keep it as a hobby.
Stoli: How have you grown from your first mixtape "Social Rehab" to "R.A.W."?
I'm a whole different person now. Social Rehab was a great learning experience I was still trying to find my sound in the end I did and R.A.W Is that sound. I'm more comfortable with my voice leading me to do more with it. I know the type of sounds I like. Being able to mix my own music now I enjoy the studio more it gives me full control over what I do. R.A.W will definitely be bigger.
Stoli: Besides music do you also have work/school/family to attend to?
I got a couple of things going on. One of them is school, I Attend Georgia State University
Stoli: Do you feel like the internet and social media makes it easier or harder to get noticed by the masses?
Social media is like a gifted curse with music. Blow up quick, they forget about you quicker.
Stoli: I love the music on your page – soundcloud.com/itsjoedapro. How did you hook up with Canis Major and offer us insight how you two make an idea/vibe into an actual song?
I heard some of Canis work online and his sound was what I was looking for at the time. His production really shaped the direction of where I wanted to go with the music. So he held down most of the project.
Stoli: When you go out in ATL where do you like to go and what is a night out with Joe Da Pro like?
Nowadays If not getting paid for my time you really won't catch me out.
Stoli: You are indie right now but what major label would you not mind being signed to?
Its two Labels in mind that I would like to work something out with but that's down the line but I'm not thinking of doing something like that as of now
Stoli: If Obama was allowed a third term in office, would you support that?
Would he support me?
Stoli: What is coming up for Joe Da Pro and where you @ online?
Good dope is coming from the kid. 7/1/17 R.A.W Will be available on every streaming platforms. Stay tuned but you can follow the kid on Ig @its_joedapro and Twitter @ Its_joedapro.