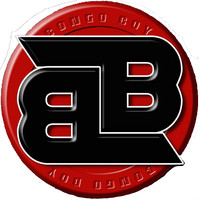 Bongo Boy TV Season 6 Ep4NAT RED LOVE premiered in Portland OR on 3.21.17 followed by heavy National Television rotation on 66+ TV channels till 4.21.17. Also rotation on Television in MAY 2017 in Philadelphia, PA Comcast Cable 66 / 966HD / 967 or Verizon Fios 29 / 30 BongoBoyTVNo39 | Ep4 Season 6 Bongo Boy TV.
Natalie Jean's "Red Room – The Remix" possesses a happy house atmosphere for energy simply radiates from the sound. Featuring powerful vocals, the entirety of the piece is a build-up that taps into the best of the dancefloor. Multiple layers interact in a dazzling display of color.
Welcoming in attitude is the summery vibes of Drew Vision's "Without You". Nicely exploring the concept of love there is such hope imbued within the sound. Catchy to its very core the song demands to be played as loudly as possible.
Raiden ft. Bright Lights focuses on life-affirming lyricism with the inner strength of "Heart of Steel". Neatly framing piano in a poppy context, the song is a true tribute to overcoming life's many obstacles. Towards the finale, the song finishes in a glorious blur of tones and textures.
Mellow and contemplative is Black Prophet ft. Duane Stephenson's soulful voice rings soft and true. By choosing such a light-filled and communal sound the inviting nature of the message is undeniable.
Raw strength defines My Silent Bravery's "Face To Face". Possessing an intimate spirit the song's many flourishes, from the light strings to the passionate guitar work the song unfolds in a glorious way. Stylistically My Silent Bravery ties together chamber pop and Americana into a glorious whole.
Happiness flows out of the giddy spirit of Adam Mishan's "Boomerang". Throughout the song, the infectious energy adds to the playful nature of the song. Featuring a message about being a boomerang in a world where opportunity has dwindled significantly, Adam Mishan is able to frame this in a rather cheerful manner.
The Chordaes sing with true passion and heartfelt emotion on "Cry Another Day". Stripping the sound down to the utmost essentials, the song laments the universal truths that can make the world feel so dreary. Quite tasteful, the song has a timeless, elegant feel to it.
By – beachsloth.com