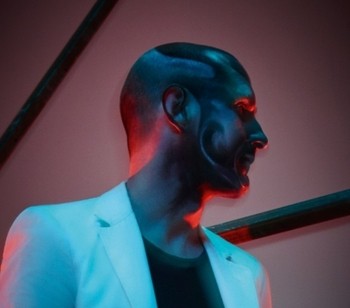 After a rollercoaster twenty-five year career as an artist, curator, and tastemaker, James Lavelle returns with UNKLE's fifth studio album, The Road Part 1.
The Road Part 1 is a collection of fifteen new UNKLE tracks inspired following his curation of 2014's Meltdown Festival at Southbank, their most successful festival to date. It is a collective creative venture by musicians including London folk-rock artist and poet Keaton Henson, Primal Scream's Andrew Innes, The Duke Spirit's Liela Moss, long time UNKLE collaborator Mark Lanegan, and Mercury Prize nominee ​ESKA.
Lavelle also found new friends and collaborators in Queens of the Stone Age drummer Jon Theodore and Beck drummer Justin Stanley, who make definitive contributions throughout the record.
Recorded in UK, Europe and Los Angeles' Pink Duck Studios, The Road Part 1 is the product of a desire to create something fresh and innovative, that also celebrates the rich history of UNKLE, and showcases a new wave of talent such as ​Elliott Power, Mïnk and YSEÉ. The album also features long-term collaborators Philip Sheppard, Chris Goss, Twiggy and Troy Van Leeuwen.