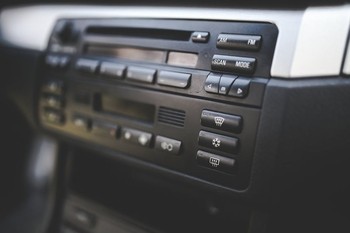 There is nothing more enjoyable than driving while blaring your favorite music. Unfortunately, most cars don't have the best sound systems for loud music. That new car you bought at a dealership like Woody Sander Ford might be a great ride, but with a few tweaks and minor adjustments, it can have a killer audio system as well. Here are five suggestions to help you build the perfect car sound system.
1. Exchange the Car's Stock Speakers
Unless you have invested a fortune into a vehicle, it is safe to assume your car's stock speakers aren't the greatest quality. The first step to creating the perfect sound system is installing quality speakers. After all, even your favorite music can sound horrible through a poor quality sound system. Some of the most well recognized speaker brands include Bose, Pioneer, Alpine and Sony.
2. Consider Compatibility
When purchasing a controller for your car's audio system, make sure it comes equipped with several compatibility options. Fortunately, there are countless mediums through which to play music within a vehicle. Phones, mp3 players, USB drives, CD's and cassette tapes can all be used to house music files. However, not all car audio systems are compatible with these mediums. It is important to consider which device or format will house your music files. You can then purchase an audio system with appropriate compatibility.
3. Install an Extra Amplifier
When creating the perfect car sound system, more is always better. While even the best car speakers will have good amplifiers, sound quality can still be greatly improved. Adding an extra amplifier in your vehicle can be a great way to make the sound more clear and crisp. Additionally, more amplifiers will increase the level at which music can be played without sounding distorted.
4. Throw in a Subwoofer
People often mistake amplifiers and subwoofers as the same component to a sound system. In reality, they are very different. While an amplifier will increase the amount of volume a system can handle, a subwoofer will enhance the lower tones. Many people assume that subwoofers only enhance hip-hop music. However, enhancing lower tones can complement any style of music and provide a whole new listening experience.
5. Use Sound Absorbing Material
Door panels tend to rattle when music is played too loud. In order to reduce this noise, sound absorbing material such as Dynamat can be installed. These materials are specially designed to reduce extra noise so that music can be enjoyed without disruption. Additionally, these materials help to reduce road noise when driving at higher speeds.
No car is complete without a perfect audio set up. Regardless of your personal music preferences, a quality sound system can help complete the ultimate driving experience. These five suggestions are a great place to start when designing the ultimate sound system for your car.