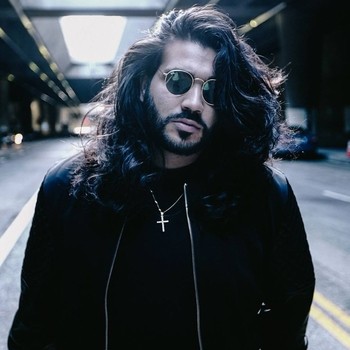 Born and raised in Hialeah, Florida- the Miami-Dade County town with the highest percentage of Cuban and Cuban-American residents of any city in the United States- Alexander "Eskeerdo" Izquierdo dropped out of high school at the age of 15 to pursue a career in music. Turns out, dropping out was a good decision: now an established songwriter, he's written songs for the likes of Rihanna, Kanye West, and Fifth Harmony, and won multiple Grammy Awards.
In an interview with Vibe, Eskeerdo cites Nas as "one of my favorite rappers of all time" and mentions a love for music from all over the country. But it's artists like fellow Miamian Trick Daddy who "really made me want to put on for the city, like really rep." Eskeerdo's 2014 debut single "For the City" became Miami Heat's anthem, and his 2016 Cuban Jesus EP further showed his love for the city.
Eskeerdo dropped "Bitta" in January, a call-out to "all the uptight folks who stay mad at the world… the one[s] who are always crying about something", as Vibe says. The "Bitta" music video shows Eskeerdo as successful, surrounded by beautiful women, as a fat stripper "ain't making one dollar" while others have money thrown at them; a "dude at the bar chewing on free ice" while others pop champagne. It's a jab at those less successful who are "bitter like you bit into a lemon" instead of working to make their own success. Let's just say they've got sour grapes!