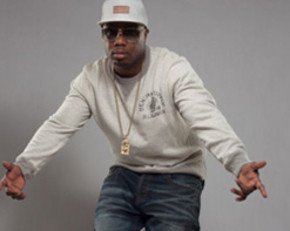 What makes Tito Montana stand out as an artist is the formation and ever changing sound of his music and skill in the lane he's shaped for himself, a sound deeply rooted in true, genuine hip-hop. In his brand new video for "Must Be Crazy" featuring Dave East from East Harlem, this distinctive style and swagger is on full display for all to see, leaving a pockmark on our musical consciousness that awakens a fire inside. His simple yet complex style and original vibes give way to classic hip-hop elements blending modern rhythms and stylized soul that make up catchy verses and, in this case, with a memorable spoken chorus.
http://www.iamtitomontana.com/
For Tito Montana, music served as a tool for changing his life and the lives of those around him. Tito founded Final Score Entertainment Group to be an artist incubator, bringing forth acts such as D Weathers, Pro T & Promise Mariee. He desires to create an organization that will mutually cultivate and serve as a medium that will drive upcoming, gifted artists into the music and entertainment sphere. His new single "Must Be Crazy" alongside Dave East shows exactly what you can expect from Tito Montana's upcoming project, "Why Not Me?" The Dave East-assisted single gives viewers a more vivid look into his artistic and lyrical approach.
Throughout the evocative scenes of the animated music video for "Must Be Crazy," Tito Montana gives music audiophiles and hip-hop fans alike thoughts relating to an in-depth reflection on the past and present. Laced with intriguing, animated scenes of Ku Klux Clan members, Nazis, government corruption and unsettling visuals of Tito Montana's past, Dick Gregory has created an illuminating, animated visual story to go along with this sobering tune. The somber tones of "Must Be Crazy" show how seriously Tito Montana takes his music and his ideas about being a hip-hop all-star. Dave East adds just the right amount of flavor to this soulful track, and brings the song around full circle. The up-and-coming wordsmith paired with a recognized voice of New York Hip-Hop created such a visual and audible experience that is both thrilling and engrossing.