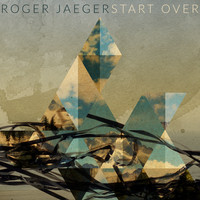 Hope and optimism define the jubilant pop perfection of Roger Jaeger's "Elevator". Tasteful arrangements work wonders building the piece up into a wonderful energetic rhythm. Attention to detail means that the percussion has the right punch, the piano the right level of passion, and the glistening keyboards referencing a classic 70s rock sound. By far though the heart and soul of the song rests with the emotive vocals. The voice possesses great strength and power while the piece is driven forward. Poetic in nature, the lyrics have a sense of escape about them: of how to rise above the mundane that people accept as their lives. By letting the song explore this idea, it shows how there can be a better way to live one's life.
Taunt guitar work introduces the song with true spirit. From there multiple layers of sound fall into the mix. Giddy drums help to anchor the piece, allowing it to build up into something that becomes a glorious rush of color. With the piece coming together quite amicably the attention to detail becomes of ever-growing importance. Each additional lyric adds to the overall sense of leaving the regular for something truly extraordinary. At times the message seems to be reminiscent of the classic phrase "Carpe Diem" for the day always ought to be seized.
https://www.facebook.com/rogerjaegermusic
Infectious riffs and rhythms paired with a timeless sense of freedom, Roger Jaeger's "Elevator" represents the best of pop music: a catchy song that truly makes one think.
By – beachsloth.com