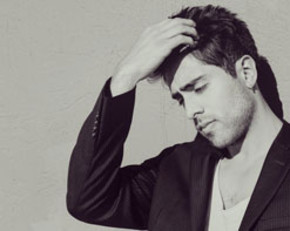 Nik Salazar has dreamed since his youth of being an international singer. He was born in New York and raised in Colombia, where he has risen to stardom of the highest caliber. His unique mix of musical talent and natural onscreen ability has made him a crossover star of both radio and tv.
He first appeared on Chica Vampiro a musical series for "RCN Televisión", which was also purchased in several European countries, and by Nickelodeon for all Latin America. And a year later, he was chosen as the human main character in the 15th season of "Sesame Street," which is currently broadcast on "RCN Televisión", "Televisa", "Univisión" and "Discovery Kids"!
His big musical break came in 2014 when his song "We Are One" was a finalist in the Supersong competition, and then earlier this year he was selected from over 19,000 contestants with his song "Éxtasis" as a finalist in the Latin category of the global competition "International Songwriting Competition", and a few months later with his song "All yours" in the top 40 category of the same contest.