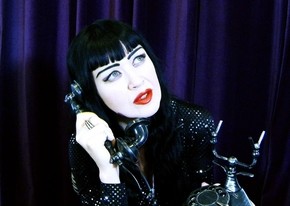 "Prodigal Daughter is a fun one for the girls and for everyone who loves the girls" says Grog. "It's about the warrior spirit of the lone individual trying to carve out their path in life.
About trying to stay brave and grounded whilst negotiating technological advancement and the realities of ultra global 'connectedness'.
I've never been a big fan of 'playing it safe' and the story of the Prodigal Son fascinated me as a kid. It resonates with my belief that we need to get lost to get found, and we need to experience life in order to learn about life.
Seeking our true self and destiny may take us on a wild and lonesome journey, but we carry our friends and loved ones in our hearts at all times.
So dance while the music's playing. And turn it up!"
– GROG, JAN 2017