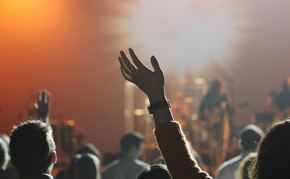 As a musician, you are going to have to learn how to play some killer shows. Without great shows, you are missing out on opportunities to generate more revenue for your band, and reach more fans. Being able to play top-notch shows will set you apart from other bands and give you a competitive edge in your genre. Below are some things to remember when working to make your next gig more successful than the last one.
Promote Heavily
The more people that show up for your gig, the better. You will make more money and have a better time with a big crowd rocking out for you. It is important to utilize social media to promote your show as well. If you are on tour, it is a good idea to take out targeted ads on social media for that geographic location. If you are playing in your hometown, use physical advertising as well. Post flyers around town, call your friends, and even try to get on local media to promote your show. Heavily promoting your show will be a big help in making your next gig a successful one.
Find a Great Opening Band
When trying to pack the house, it is important to have an opening act that has a good draw as well. This will give you the ability to sometimes even double the amount of people that show up to your gig. The opening band is responsible for getting the crowd ready to go and if you choose a local talent, it can help draw in more people you wouldn't have otherwise. It is important to find the best band possible to ensure you have a successful gig.
Use the Right Equipment
If you are able to invest in some stage lights, these will bring a whole new element to your live show. If you are not able to buy these lights, find a local av company that will let you rent them. Having stage lights and a fog machine can make all the difference in your live show. Make sure you pack your instruments correctly as well. https://skbstore.com/ has some great option when it comes to custom cases that will protect your equipment as you travel.
Practice Your Set
This may be something that seems obvious, but is very true. You must make sure you practice your set over and over again to make sure it is just perfect. This will help you make as few mistakes as possible when on the stage.
Your next show will definitely be a success when you know how to advertise and get people involved. Use these ideas to get your next gig up and going.