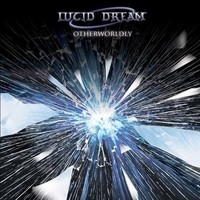 With a blistering performance, Lucid Dream's "The Stonehunter" is epic in scope. Guitar work soars into the sky, showing off their undeniable chops with satisfying soloing throughout. Anchoring this crazed, at times chaotic, album is the driving pulse of the rhythm section. Over the course of the album Lucid Dream crafts potent poetic lyrics that help to tie the many pieces together into a cohesive unified whole. Best listened to at the highest possible volume this is music to be felt as much as heard. The incredible detail that defines the album at times harkens back to 70s progressive rock, as elements of King Crimson and their ilk oftentimes emerge out of the mix.
Swinging rhythms introduce the album with "Buried Treasure". Rather catchy, the song's endless array of tempos and textures rush by in a beautiful blur of sound. Defiance pours out of the manic energy of "The Ring Of Power". Slowing things down with an atmospheric take is the glistening spirit of "Everything Dies". Rather gradually the song evolves into a journey of sorts as Lucid Dream explore a vast terrain. By far the highlight of the album is the infinitely catchy title track "The Stonehunter". Maintaining an infectious spirit throughout the song Lucid Dream deftly balance progressive rock and pop into a something truly unique. Closing the album off on a raw free-spirited note is "The Theater Of Silence".
Dominating and downright glorious, Lucid Dream's "The Stonehunter" is an absolute beast of an album.