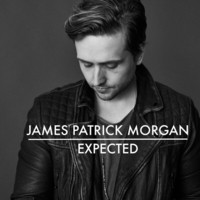 Atlanta based singer/songwriter and performer James Patrick Morgan's single "Expected" from the forthcoming EP Art + Work = Love reminds us all that pop music can still enliven and excite. Lodging with listeners at a little under three minutes, the song hits all of the notes that we anticipate from good pop music without ever lapsing into self indulgence. Much of this is attributable to Morgan's tight grasp of songwriting fundamentals, but some of it is surely due to a surfeit of inspiration From the first note to last, "Expected" rings out like the genuine expression of an artist unfettered by trends or commerce. There's superb production here married with an intelligent approach that keeps the track lively from the first second to last.
FACEBOOK: https://www.facebook.com/JamesPatrickMorgan/
The marriage of acoustic guitar and fat bass beats is a winner from the start. When Morgan makes the astute decision to bring brass into the mix, things ramp up onto another level. The warm bounce achieved by the mix persists throughout the entirety of the track and, in the end, listeners are left with a track that doesn't just engage them physically, but provokes their imagination and experience in a tasteful fashion. The production renders everything in such crisp clarity that there isn't a single detail escaping the listeners' attention. Instead, every instrument, including Morgan's voice, engages the audience in such a way from the outset that there's not a single moment from the outset that a listener cannot help but engage and be involved with the track throughout.
Much of this is attributable to Morgan's engagement with the material. From the first line onward, Morgan wrestles with the cleverly written lyric in a physical and cerebral fashion that entertains from the start. There are ample amounts of charisma and talent alike in his phrasing. The musical arrangement is solidly pop without ever pandering to the audience and the array of acoustic instrumentation, fat beats, and compelling changes that the song works out for listeners never fails to captivate.
The lyrical content, likewise, seizes the attention. "Expected" will resonate with a vast audience who have endured and enjoyed the sort of connections it depicts without ever sounding tacked on or formulaic. There's a real responsiveness between the lyrics, vocal, and overall presentation that kicks things off nicely and never wavers. This is the sort of top shelf pop that you always want to hear but, unfortunately, the industry rarely delivers.
James Patrick Morgan has earned his spot, single-handedly, with this track and building from here will be no chore for such a prodigious talent. "Expected" is completely adult fare without all of the tinsel and gimmickry that aspiring pop sensations cling to in lieu of presenting demonstrable skill. He's more than a pretty face, more than style, and his continuing ascension through the ranks of pretenders will continue unfettered and gain further traction thanks to work like this.
TWITTER: https://twitter.com/thejamespmorgan
Jason Hillenburg