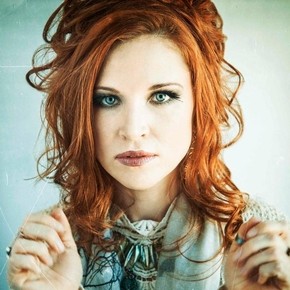 So here we are and the holiday season is upon us. I will admit it that I enjoy holiday music and will play it through December 25th. I am so excited to have the beautiful and talented Robyn Cage on today. But before we get to her, lets check on some music news. First up, when a terrestrial radio station plays a song during its over-the-air broadcast, the artists and their record labels receive no compensation for the sound recording right. Yet radio's digital competitors-including streaming services and satellite radio-do pay performance royalties to performers and their labels for the sound recording. Terrestrial radio's cost-advantage is not the result of marketplace deals or competitive forces, but from a statutory preference granted to radio broadcasters. Legislation aimed at leveling the playing field has been strongly resisted by broadcasters based on the claim that radio provides a promotional effect, or free advertising, for record labels and performers. In other news, http://Viberate.com – the new music analytics service launched last month as a free beta – has now announced details about its free and premium tiers. Granting users access to an unprecedented level of statistical data, Viberate.com offers unique insights not only into artists' current standings within the industry, but also rising trends, allowing promoters, agents and managers to be one step ahead of the competition. Now we are ready to jump right in with Robyn Cage. I caught a listen of Robyn after seeing her "Born In The Desert" video. I was so intrigued I had to hear the album as well and well, here we are. Join me as Robyn speaks on the 'Born In The Desert' album, when music became a career, other artists that inspire, and so much more!
Stoli: Where are we talking from today and are you excited for fall & the holiday season?
At the moment, I'm on my way to the desert in Southern Utah to get one last mountain biking trip in before the snow hits. I've been in the studio working on tracks for my next record, so it's a very exciting time, but it's also been a lot of work, so I'm taking a much-need couple of days off to go play outside.
Stoli: When did music become more than just a hobby and is Robyn Cage your real name?
Before I started working full-time as a singer/songwriter, I was working as an actress in NYC. Even then, I was singing professionally, but I wasn't writing my own songs. As I starting to discover my calling as a singer/songwriter, I wanted to create an alter ego, a character that is really an exaggerated version of myself that would allow me to step into a more free creative space. My real name is Robyn Kemp, but the name Robyn Cage just felt right to me.
Stoli: How much time per week do you devote to your music and how much to social media?
Right now, since I'm working on a new record, I'm devoting most of my time to the music and I'm less engaged on social media. I love connecting with people, but right now I need to stay focused on creating great music, and social media is so distracting! I spend about 60 hours a week working on music, but work isn't really work when you do what you love.
Stoli: Your new album is out 'Born In The Desert.' How long did you spend writing/recording and how has the response been?
The songs on "Born In The Desert" were written over the course of about 5 years and took about a month to record. The response has been really exciting and encouraging. The album made several Top Albums of 2016 lists from music magazines and blogs, won a few awards, and several songs have been placed in film and tv.
Stoli: You have 11 tracks for this album, how did you decide to do a video for "Born In The Desert"?
"Born In The Desert" is probably my favorite track from the record, and as soon as I heard the final recording, I had the entire video mapped out in my head. I also have videos for "Burning Now", "The Arsonist & The Thief", "Larger Than Life", "Annabelle's Dance" and "Theatre Noir". Making music videos is pretty much my favorite thing in the whole world.
Stoli: I love the theme and feel for the "Born In The Desert" video. Who did you work with and how does the visual represent the audio?
https://www.youtube.com/watch?v=28MH2j1yoYc
The video was directed by Bryce Johnson, who I've working with on several other videos, and he creates pure magic every single time. Bryce and I share a mutual love of the great outdoors and incredibly Utah scenery, so he's always game for an adventuring filming in a slot canyon, in a lake, and hauling pianos out to remote locations (and occasionally setting them on fire). I wanted visuals for the "Born In The Desert" music that felt epic and raw, but beautiful, like the music, including symbols of birth, exploration, and a journey through a strange and surreal world.
Stoli: What 2 other artists/bands inspire you and do you listen to regularly?
Susanne Sundfor, a Norwegian artist that I've been obsessing over for awhile now. Her symphonic/electronic music is my biggest inspiration from current artists. I've also really been digging into the work of the late great genius, Leonard Cohen. His storytelling and poetry is some of the greatest songwriting of all time.
Stoli: When you are not doing music what other things do you like to do?
I get outside whenever I can. I'm lucky enough to live in the mountains, so I love mountain biking in the summer and skiing in the winter. I'm also a sci-fi/fantasy nerd and a wine and beer snob.
Stoli: On your Facebook page you have some live shows coming up. What can fans expect from your live set?
I'm in my element when I'm performing live, especially with my band. My background as an actress has given me a flair for the dramatic, and I'm a very passionate performer. When the audience gives me that amazing energy, I don't hold anything back.
Stoli: What is coming up for Robyn Cage and where you @ online?
Lots of new music is coming very soon, so stay tuned!