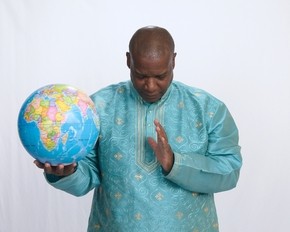 So here we are on a Thursday morning. One week from today folks in the US will be getting ready for turkey, family, and football. I am so excited to have Stanley Durbin on today not only for his music but his honest candor. But before we get to Stanley lets see about some music news. While the younger generation is pushing in-car music listening in increasingly digital directions, traditional AM/FM radio still rules the roost, according to research conducted by LOOP (a product of AudienceNet) and provided to the Music Business Association (Music Biz) for its members. The data comes from the new "In-Car Music: Listening on the Road" Topliner, which will be released on Thursday, November 17, via Music Biz Consumer Insights, the interactive, member-exclusive research portal hosted on http://www.musicbiz.org. In other news, at the International Council of Creators of Music (CIAM) which was held in London this year, Keith Donald, Chairman of Irish authors' society IMRO, presented the findings of a new study on the US Copyright Act exemption 110(5)(B). The study quantifies that $44 million per year is lost to European rights holders, and should serve as a reminder that the exemption is in breach of the TRIPS agreements and was indeed ruled unlawful by the WTO in 2000. So now we have Stanley Durbin whO caught wind of as he has released his 'The Best of Stanley Durbin' album. Once I played the album via Soundcloud you can just fall into the music & message. Join us today as Stanley speaks on being an honest man, Spotify, an he offers advice to the youth coming up. Come get lost in some R&B/Soul…
Stoli: Where are we talking from today and are you excited for the holidays?
SD: Hello. Firstly, I want to thank you for this opportunity. Right now I'm talking to you from Poolesville, Maryland. I don't celebrate holidays.
Stoli: Many people in the US are feeling distraught about the election. Where do you stand on this issue?
SD: It's part of the process of this country, my FAITH keeps me out of the fray, and I keep moving forward.
Stoli: Throughout your bio I notice you refer to being an "honest man." Why is this so important to you and your company?
SD: Being honest is a part of me. I like it! I want to be trusted which is hard for people to do in this world, and people gravitate to someone that is honest. It makes me and my company unique.
Stoli: When did music become more than just a hobby and how supportive have your friends and family been?
SD: In junior high school, we worked hard even tho we didn't get paid. We put in professional time and sweat, in other words we worked like a boss.
Stoli: As a musician what are you most proud of having accomplished so far?
SD: I have four CD's out, they have sold in JAPAN and LONDON. I have three trademarks under Honestman, I am a member of BMI and NARAS, and I have potential for greater things.
Stoli: At what point in your career did you decide to create Honestman and really turn your music into a business?
SD: It was before 1992, I always had a dream, so in 1992 I incorporated in Maryland, Honestman Productions Inc. as a protection for that brand.
Stoli: I am loving the music on 'The Best of Stanley Durbin.' How did you decide what 16 songs you wanted on this collection?
SD: Well thank you for saying that, the fans showed me what they liked and of course some of my favorites are there.
Stoli: I love the beat and message behind "Why Me." What does that song mean to you and who helped with the instrumentals?
SD: Paul Minor (DECEASED) did the music to this song. He got a gold record for a couple of songs on an EWF album. I love message music and that's what came out of me listening to the track he did. I like that one too, my second outing as a WRITER.
Stoli: What effect do you think Spotify has on the earnings of musicians and fans desire to pay for downloads anymore?
SD: I'm not sure. I think I use Spotify through Tunecore. I have not received much money at all from streaming or downloads. Smokey Robinson said and I quote, "you know what the music business is like nowadays it's like the old minstrel shows where you perform for FREE." That's deep and true.
Stoli: You have been making great music most your life. What advice can you give to others trying to make it in music but find it hard to get noticed?
SD: STOP TRYING TO BE A STAR, WORK HARDER, BE HONEST, PROTECT YOUR BRAND, NETWORK, TAKE A GIG EVEN IF SOMETIMES YOU DON'T GET PAID, TRY TO GET A MACHINE BEHIND YOU, WRITE YOUR OWN SONGS AND MUSIC, LEARN TO MULTI TASK and PRAY.
Stoli: What is coming up for Stanley Durbin and where you @ online?
SD: FINDING MONEY TO WORK ON A NEW CD BECAUSE I LOVE THE STUDIO, WORKING HARDER TO FIND PERFORMANCE VENUES, KEEPING MY HEAD TO THE SKY AND MOVING EVER FORWARD, PEACE.