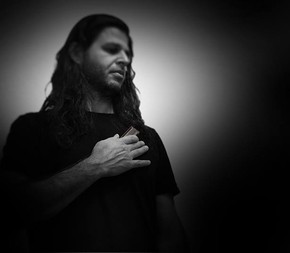 What sort of feelings might the first settler on Mars experience? Would she be dizzy with the joy of discovery, or buoyed by pride in her accomplishment. Or would she be fearful? Would she be overcome by homesickness and regret? The main character in The NaveBlues' new video for "Thank You" — a female pioneer on the red planet in the year 2100 — cycles through all these emotions, and does it believably. Her home on Mars is starkly beautiful, but also isolated, and quite literally otherworldly. Though it's only five minutes long, the "Thank You" clip is itself a journey, and a candid look into the trade-offs we make in order to realize our ambitions.
http://www.facebook.com/The-Naveblues-120485540129/
"Thank You" is just the latest offering from a striking new artist who is making a name for himself as a craftsman of provocative music videos. Earlier this summer, Nave Pundik — singer, songwriter, imaginative interpreter, and ferocious blues harmonica player — dazzled audiences with his audacious clip for "Sexy Kiss." But while that video was pure lascivious enchantment, "Thank You" blasts off to the stratosphere. It's a science fiction story with a touching conclusion, and a missive straight from the imagination of a true sonic explorer.