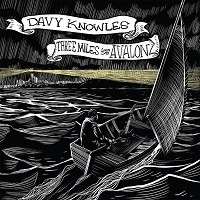 Davy formerly a member of the group Back Door Slam, has performed as Davy Knowles and Back Door Slam, and now under just the name Davy Knowles. This is his ninth album under his three performing versions. In addition to Davy on guitar/vocals, the main players on this are Bryan Doherty on bass/vocals, Andrew Toombs on organ, and Michael Caskey on drums/vocals.
Another blues rocker, except the only one I know of from The Isle of Man with a Celtic influence. What You're Made Of is a medium paced song, where his vocals fit well. Falling Apart is a ballad of sorts, slow with the haunting B3 backdrop. Never Gonna Be The Same has a quirky guitar intro and some nice slide work. Gov't Row is a catchy faster tune evidently about living in the hood somewhere. Oxford, MS has some swampy, spiritual/gospel like lyrics and feel to it. Three Miles From Avalon is a slower paced song, somehow reminding me of something Bryan Adams would do. What In The World is a nice cover of the old Willie Dixon tune. done with some bluesy B3 and guitar interplay.
A bit of a different take on traditional blues. Davy has a softer voice than most of the blues guys out there, but it works better on the ballad selections. Give him a listen if you haven't already.
By R.M. Engelman