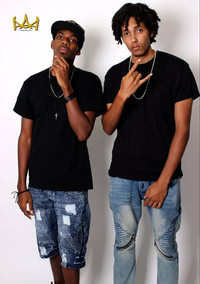 3ipleA's "Water Diamonds" offers up a luxurious, smooth flow. Lyrics focus on what it means to feel fully accomplished. Attention to detail means that the song is able to encompass dubstep, hip-hop, and pop in a marvelous swirl of sound. By stripping the sound down to the essentials every single flourish is amplified in full. Vocals serve as the heart and soul of the song, as the dreamy yet strong delivery works wonders. With a nice balance between the optimism and self-confidence the song has a sense of contentment that helps to truly define the song. Throughout the piece 3ipleA lets "Water Diamonds" flirt with more ambient atmospheres which are always just on the periphery.
Wasting no time in getting started 3ipleA dives deep into the glorious groove. 3ipleA rides the beat with the utmost of ease. The attention the lyrical content results in a small narrative taking hold tying together the entirety of the piece. Bass rumbles with a physical kind of sensibility. Volume is an absolute must as the way that the song rolls forth is pure joy. Melodies weave in and out of the mix, evolving alongside the freewheeling lyricism that punctuates the song. Nicely balancing the two out the piece is able to in some ways represent the hope that helps to drive people forward, the constant striving for a better future.
Downright infectious in nature, 3ipleA's "Water Diamonds" is delivered with a casual cool kind of confidence.
https://www.facebook.com/3iplea
By Beach Sloth