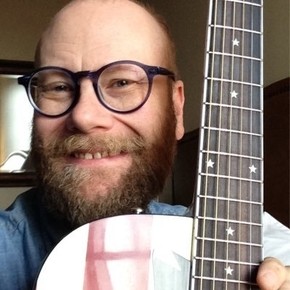 By his ninth solo album, The Heart Watches While the Brain Burns, you'd figure he would have slipped into a comfortable pattern, but Mike Doughty is not that kind of artist. The former frontman of Soul Coughing is obsessively, constantly driven to sound new. The elegant, charming album swerves between lonesome country influences, and trap beats.
The title is pulled from a WTF! podcast, on which Doughty's old buddy Marc Maron used the phrase, somehow, in reference to chewing nicotine gum, in his struggle to quit smoking. The two go back to the East Village comedy scene of the late '90s, so when Doughty asked Maron if he could use the line as an album title, the comic responded, "Use it and throw me a bone."
The Heart Watches While the Brain Burns was recorded during a transitional phase in Doughty's life, in which he left New York, his home base since the late '80s, for the "fascinating, mysterious town" of Memphis, Tennessee. The low cost of living has given Doughty freedom to make experimental music in bars around the city, while completing the album with Queens, NY hip-hop producer Good Goose over the Internet.