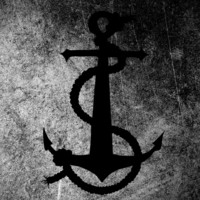 On "The Heart and Soul – I'll Never See You Again (EP)" INDOSURF effortlessly blend together punk, alternative rock, and reggae into a seamless whole. Featuring a summery vibe to the sound INDOSURF's laid back approach works wonders for them. Every song has its own specific style to it as they let a narrative form throughout the collection, one that documents the inevitable heartache that so many have suffered through. Rhythms are infectious, the melodies catchy, and the vocals are delivered with true passion.
Listening link: https://indosurf.bandcamp.com/album/the-heart-and-the-soul-ill-never-see-you-again-ep
Easily the highlight of the collection is the blistering opener "Young Love". Sung straight from the heart the song tells the tale of a relationship which slowly was torn asunder. The attention to detail is incredible as the song highlights the darkness that falls on so many relationships. With an all-encompassing, fully-fleshed out sound is the aggressive sound of the title track "I'll Never See You Again". Tender in its approach the song veers from true love to true heartbreak. Perfectly balanced the song goes from restraint to near-chaos right on the turn of a dime. Closing the album off on a gentle note is the sweet, journey-orientated sound of "You Do Yours, I'll Do Mine". By taking such a loose approach the song truly shines as INDOSURF start off with an acoustic, almost country-tinged ballad before it falls into a reggae-inspired groove.
With a true sense of style, INDOSURF create a perfectly balanced inviting collection with "The Heart and Soul – I'll Never See You Again (EP)".
By Beach Sloth