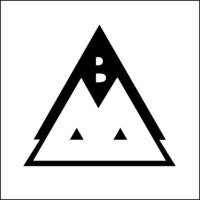 Bone and Marrow's "Introspectator" takes the anxiety of the Talking Heads and electrifies it. With strong, commanding vocals and taut rhythms the songs linger in the mind long after they are over. Attention to detail is impeccable as the songs are carefully woven together making the album into a tapestry of sound. Easily the highlight of the album is the carefully chosen lyrics that lead the songs forward. Some of their flourishes of sound are quite interesting particularly that of the flute work that adorns much of the album.
A naturalistic feel is set on the album opener "Defense Mechanism". Hazy guitars come into the mix before it all works together for a crazed groove and shouted crystal clear vocals adding to the song's sense of tension. More industrial-edged in sound is the powerful "Tiny Mirrors". Lighter in its approach is the cinematic swirl of "Building the Nerve". On "Magic Number" Bone and Marrow let the song's unruly spirit take control as it feels like on the edge of simply exploding in a multitude of color. Possessing a dreamy atmosphere is the surreal "White Lie". Bringing the album to a joyful conclusion is the multi-suite ambitious work of "Motherland" which feels akin to a sonic journey into the unknown, with many twists and turns keeping the song in a constant state of flux.
https://itunes.apple.com/us/album/introspectator/id1148273582
"Introspectator" shows Bone and Marrow effortlessly blend pieces of psychedelic rock, electronica, with a hint of folk to create a truly engrossing piece of work.
http://www.bonemarrowmusic.com/
By Beach Sloth