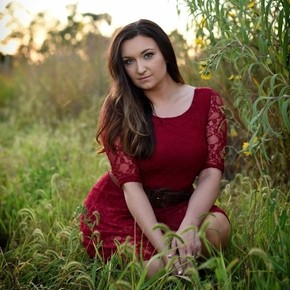 Hello there music enthusiasts all over the world, it is amazing to be back with you this week. I am so excited for you all to hear from the beautiful and so talented Jamie Suttle but before that lets check some music news. To kick off, collective management rights organisation GEMA wins its case with the regional court Munich I against file-sharing host Uploaded. The decision confirms that file-sharing hosts are liable to pay damages if they do not prevent the upload and distribution of copyright-protected contents. Next up is news on one of my favorite apps & energy drinks, TuneIn, the world's largest audio network, announced a groundbreaking partnership with Red Bull Music Academy that brings its newly relaunched streaming platform, RBMA Radio, to TuneIn's millions of monthly active users. TuneIn's formidable reach and innovative listener targeting complements the cutting-edge music programming that Red Bull Music Academy has brought to the industry for nearly two decades. The partnership works to build a lasting audience for lovers of exclusive music, live performances, and in-depth conversations with artists from around the world. Now lets get to Jamie Suttle who is bringing her oWn take on a mix of country + rock + soul music. I caught wind of her from her "Flame" video on Youtube and have been hooked since. Join us as Jamie opens up on dealing with the summer heat, keeping her body & vocals strong, her favorite whiskey, and so much more!
Stoli: Where are we talking from today and how is your summer?
JS: I am coming to you from Dayton, OH. Summer's here are mostly full of humidity and fair food!
Stoli: When the weather gets so hot and humid how do you like to cool off & relax?
JS: If I can't find a beach, I'll find a front porch with a breeze and whiskey on ice.
Stoli: When did you turn your passion for music into a full time career?
JS: Writing music has always been the constant in my life. It was always in the background and the stress relief from everything else. It never really occurred to me that I could make a career out of this thing that I loved until we released our first record. The first time someone I didn't know came up to me after a set and told me that one of my songs helped them through a breakup, I knew I wanted to do this for real.
Stoli: You were born in Kentucky, would you say that is what set off your love for country music?
JS: Yes. My hometown and my family live and breathe country music. I am from Loretta Lynn's hometown. The strength and bravery in her writing captured me when I was a little girl.
Stoli: I love your video for "Flame." Tell us how you were able to transform the music into the visual we see in the video?
JS: Well first, thank you! The vision for the video is credited to our amazing director, Jason Kaufman. When we sat down for the first time to talk about the video, he took me completely by surprise with the depth and introspection he put into this. We talked about the meaning of the song, how I felt when I sang it, etc. During the shoot, there were times I got very nervous. This was my first video. Jason would pull me aside and make me focus on the heart and soul of the song, not how I looked or moved. I want my music to be real and effective. He made sure I stuck to that.
Stoli: How do you keep your vocals and your whole image looking & sounding right everyday?
JS: Working out and being healthy is the worst. I honestly hate it and I don't trust people who actually like kale or protein shakes. However, to maintain my energy on stage and chase my three year old off stage, I have to spend some time in the gym. For my vocals, my only routine includes lots of water, warming up with Etta James, and sipping a bit of bourbon after a show. I make a mean hot toddy. It'll cure what ails ya.
Stoli: I love your song "Burn Like Whiskey." I am a huge bourbon guy, what is your favorite brand and how do you drink your whiskey?
JS: You are my people! I have different favorites for different occasions. My current favorite bourbons are Jefferson's Very Small Batch and Benchmark. My go to whiskey is Jack Daniels. I'm a "bourbon, neat" kind of girl but I like my Jack on ice.
Stoli: What I love about country music is how I can relate. When you are writing lyrics where do you look for inspiration & content?
JS: I look for inspiration in the people and places that constantly change and better me as a person. I write music to them and about them. My daughter is 3. Someday, I want to make sure that she knows my heart. The good and the bad.
Stoli: When you see that we have Trump vs Clinton for the POTUS does that give you hope for the future and what societal issue is most important to you?
JS: I will always have hope in our future. I have to. We all do. The issue that is most important to me is that our political standings continue to tear relationships apart. As a songwriter, I feel it is my purpose to relate to and connect with people, not alienate them.
Stoli: If I were to come visit you in OH where would you bring me for live music & cold beer?
JS: My favorite venue to see live bands is a place in Columbus called The Bluestone. It has a solid Opry vibe. They always have incredible artists.
Stoli: How do you use social media to retain & attract fans and what site/app is most effective for you?
JS: I use social media to give people a glimpse into our culture as a band. Instagram is my favorite because we can post live video and fun pictures of rehearsals and behind-the-scenes shenanigans.
Stoli: What is coming up for Jamie Suttle and where you @ online?
JS: We are currently in the studio, recording our next full length album! I am so excited to be working with our producer, Scott Wilson. Stay tuned to our social media for a closer look at what's coming up!