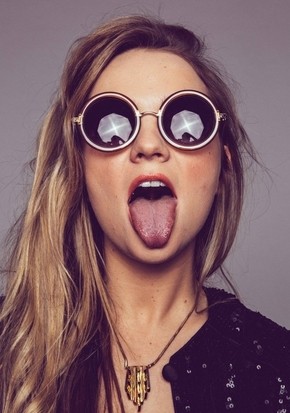 Today, Hannah Jane Lewis is sharing new track 'Hide and Go Seek' – the third and final track from her debut EP of the same name.
Brought up in the cultural hot-bed of New York City, Hannah's early exposure to the innovative and experimental creativity of the East Village, helped mould her into the artist she is today. Since moving back to the UK, a number of months and many late nights have been spent creating, and refining a sound of her own. Unashamedly inspired by the London contemporary pop scene – Hannah's work with fellow songwriter Andrea Rocha has resulted in a stunning debut EP entitled 'Hide and Go Seek', which is out now.
According to Hannah, new song 'Hide And Go Seek'…"is about a guy who plays hard to get, when you aren't interested in playing games at all. It's kind of a plea to stop dancing around the fact that you both like each other, and to just take a risk and go for it."