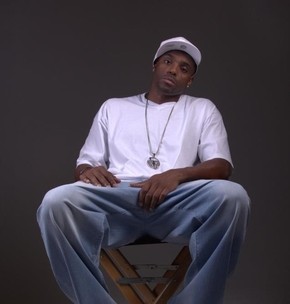 Hello Wednesday to all good music loving folks out there. It is so good to be here today and being able to run another column of Skoped Out here @skopemag. Today we have my boy Dubbs coming straight out of California. Before we chat with Dubbs lets check on some music news. The Department of Justice announced the conclusion of its investigation into proposed modifications to antitrust consent decrees binding the American Society of Composers, Authors and Publishers (ASCAP) and Broadcast Music, Inc. (BMI), determining that no modifications are warranted at this time. The investigation by the department's Antitrust Division also confirmed that the consent decrees require each organization to offer "full-work" licenses that convey to radio stations, television stations, bars, restaurants, digital music services, and other music users the right to publicly perform, without risk of copyright infringement, all works in ASCAP's and BMI's repertories. In other news, Celebrity DJs and most local spinners playing electronic dance music, or "EDM," know that ear-splitting volume is an occupational hazard, and they protect their ears accordingly. If fans leave the house without their plugs, it's the rare festival or club that offers the purchase of good earplugs. That appears to be changing, as concertgoers are increasingly seen sporting a variety of hearing health solutions. A 2015 World Health Organization study declared over a billion young people are at risk of noise-induced hearing loss, and some appear to be listening. Now lets talk with Dubbs who has so much going on this summer. Dubbs has been writing songs since 12 years old and started to produce his own music about 5 years ago. I came across Dubbs after hearing his single "I Love My Vision" and was inspired. Join us today as we rap with Dubbs about getting into music, Rakim, Nas, & Jay Z, Black Lives Matter, and so much more!
Stoli: Where are we talking from and how is your summer going?
In the studio. I'm working on my next protect. I'm pretty pleased with it so far so that means the summer is going great. I'm planning on releasing it in hopefully 3 months or so. I'm really excited about the project.
Stoli: How did you get into music and how did you get the name Big Dubbs?
I come from a family of music so I've grown up taking a liking to it. My family is more R&B & Jazz artist & growing up in a small urban community. There was a lot of different hip hop around me & I fell in love with it. I've been writing songs since about 10 years old. I played basketball for a lot of years before injuries took a toll on me & my teammates called me Dubbs. Once I started doing music. I was bigger than all the artist around me so Big Dubbs was always what I heard so I stuck with it.
Stoli: Growing up what 2 emcees had the most influence on you?
Rakim, Nas, & Jay Z! I couldn't just say 2. They are poets & story tellers & listening to their music made me want to rhyme. I am a huge fan of any artist that can write songs that can take your mind places with their words.
Stoli: When you are not doing music do you also have work/school/family?
I'm a pretty boring person if you ask me. I spend a lot of time with family, doing music, & working out at the gym. That's pretty much my life in a nutshell. I love taking my family to new places & I guess you can say the same about my music & building my body up as best as I can too.
Stoli: You have put out quite a large amount of music. What two songs are most personal to you & why?
Backwards & I love my vision. I think I'm proud of Backwards because most of the times. Songs don't come out exactly the way you plan them to.
Backwards in my mind shows that I'm an MC & producer that's all I ever wanted to be. I love my vision is a song I'm proud of cause a lot of music sounds the same so it's an ode to artist to just be comfortable with who you are as an artist. Let your creatively take you where it may.
Stoli: Do you find the internet & social media has made it harder or easier to reach new fans and grow a base?
I feel that it's much easier with social media now. You as an artist can predict your own fate. I think that it opens up the world to you as an indie artist & you don't need a label to grow your fan base. I struggle with being social but it's something I'm working on to grow my FANBASE. When you love something? You do anything to make it happen so I plan to do that.
Stoli: Explain how you create a song from choosing the beat to the lyrics?
I have a few different ways that I create music. I could have a melody in my head all day & I would build off of that. Sometimes things are on my mind & I'll just start writing in my head & have a song before a beat is even made. Then there's times I'm inspired by other artist I listen to.
Stoli: What kind of mood & environment do you feel most creative?
I'm think I'm most creative when I'm sad or frustrated. Music has helped me through a lot of my life since I was 10 years old so it's really my therapy & it's never let me down. I could be having the worse day ever & I'll sit down in the studio & create something & it all goes away. I may not even like the song when I'm done with it & may never use it but my mood is better just from the blessing I have to be able to create.
Stoli: We are having major tensions with Black Lives Matter & the police. What are your views on that and any ideas how to quell the violence?
I'm stuck in the middle on this matter really. First off, I feel like its wrong either way to kill or treat people with disrespect period. With my culture, I feel like we need to decrease the black on black murders, anger, & disrespect of each other. It starts with us first. How can we expect anyone to love us if we don't do a better job of loving ourselves as a culture? I feel like officers need to have a different screening when they are hired & tested based on courage, looking at every human being as the same, & just being a humble person period. As human beings we don't have to like everyone but you do have to respect everyone. Everyone has a different story & we are all in the same country so we have to get along. It's not an us verse them thing. We are all Americans period. Change needs to be made on both sides.
Stoli: What is coming up for Big Dubbs & where you @ online?