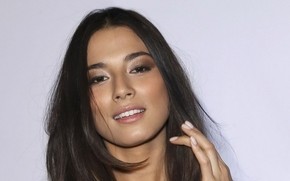 Following fashion trends ensures that you are always aware of current looks that you can try out. You can dress classically and fashionably throughout the year. An important step towards maintaining a fashionable and stylish wardrobe is to assess your current closet and sort it out.
Clear out your Wardrobe
Any clothing items that you no longer need in your collection can be given away, recycled or thrown out. Clothes that are damaged or have not been worn for a significant period of time should be eliminated. Clear out your wardrobe and take the opportunity to clean it and start organizing your clothes.
After cleaning out your wardrobe, you can start shopping for clothes. There are various key items that everyone is encouraged to have in their closet. These include neutral trousers or pants that you can wear with different tops.
Identify Key Pieces
Skirts, jackets and shoes in a variety of designs and colors are also important pieces. When you have such items, you will be able to stay fashionable without putting in too much effort, especially if you have a hectic schedule. Once you ensure that your key pieces are in place, you can try out various fashionable outfits.
Look and Feel Good
Presentation is an important aspect of female fashion. This refers to your overall appearance and how you showcase it. If you want to wear short dresses or sleeveless tops, take the necessary steps to ensure that you always look presentable.
From exfoliating to hair removal, there are different ways to keep you looking neat and presentable. Take good care of your hair and skin by using the right products. A clean and healthy general appearance is necessary for maintaining a fashionable look. Click here for spray tanning company is Tempe.
Prints
Prints can be very fashionable, but you need to be aware of how to mix or combine them. A simple way to wear prints is by pairing them with plain or solid pieces. For example, a geometric or floral print top can be worn with a black pair of trousers. The colors in the print should ideally complement the other colors in your outfit.
Fashion Trends
While following trends is important for keeping up with the dynamic world of fashion, you should choose items according to your style and body type. Just because an outfit looks good on display or on someone else, does not automatically mean it will look great on you. Take some time to find out what type of clothing flatters you and works well with the rest of the clothes in your wardrobe.
Conclusion
Fashion enables you to show off the unique sense of style that you have developed over the years. Fashionable and stylish individuals understand the importance of aspects such as fabrics, colors and fit. Experimenting makes it possible for you to discover the clothes, styles and trends that have the most flattering effect on your body type. Your clothes should always help you to express your personality and style.
Bio
Melissa Warner is a freelance writer and editor. She has worked with different local and international publications. When she is not busy researching and writing, you will probably find her trying out a new recipe or hanging out with her friends. Visit the spray tanning company is Tempe here.