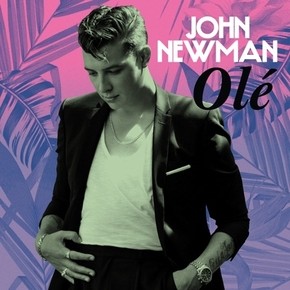 John Newman, owner of one of the most distinctive voices, writer and performer of some of the biggest anthems (including 3 number 1 singles) and one of the major breakthrough artists in the UK in recent years, follows his recent Sigala / Nile Rodgers collaboration with his brand new single "Olé".
This future smash, written and produced by friend and regular creative partner Calvin Harris, is like nothing John or Calvin has done before. The very definition of earworm, "Olé" is one of those rare songs that, once heard, you find yourself singing over and over again.
John has been back in the public eye, on both sides of the Atlantic, with a headlining performance at Coachella alongside Calvin (& Rihanna) where they performed their number 1 hit "Blame", and an appearance at Capital Summertime Ball with Sigala for a live outing of "Give Me Your Love".