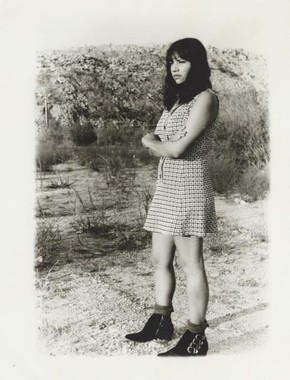 Warner Bros. Records will release singer and songwriter Angelica Garcia's debut album – Medicine for Birds – on September 30. The first single, "Orange Flower" is available now on iTunes.
Early acclaim for Garcia comes from The New York Times and NPR, with the latter exclusively premiering the official video for "Orange Flower," proclaiming it a raucous blues rock track with perfectly sarcastic lyrics you won't be able to get out of your head."
The 22-year old Richmond-based songstress was born in Los Angeles, but moved to Accomac, VA as a teen when her stepfather traded a career in the music industry for the Episcopalian priesthood. Garcia's family lived in a 200-year-old gothic brick home encircled by magnolia trees. Isolated and alone, Garcia locked herself in the parish house and fashioned a musical world that veers between ghostly gorgeous countrified blues and sly swamp Americana. With a childlike whimsy, quirky sense of humor, and dynamic delivery, it could easily soundtrack an apparitions' ball in some Faulknerian mansion.