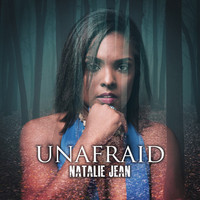 Effortlessly blending together elements of jazz, R&B, pop, and dance, Natalie Jean's "Unafraid" is a true tour de force. Poetic in nature Natalie Jean lets each song tell its own story, as they focus on relationships, on how people interact, move on, and look on wistfully at their decisions. The production values are impeccable as the sound is so crispy as it runs the gamut from polished pop to elegant, jazz-inspired pieces.
1. Looking Back
2. Please Don't
3. Now I See
4. Over You
5. Unafraid
6. You
7. Red Room
8. Map
9. Will I
10. Chasing you
"Looking Back" opens the album off on a high note with a giddy rhythm and dominating vocals. One of the highlights of the album the piece simply soars as the nimble percussion and loose melody works wonders as it weaves itself around Natalie Jean's expressive lyrics. Opting for a languid ballad is the spacious work of "Please Don't" where a tragic and dreamy atmosphere takes hold. Full of neon-hued splendor is the tender work of "Now I See". Delivered with the utmost of passion Natalie Jean shows off her spectacular vocals on the stripped down work of "Unafraid". With a casual groove is the downright nimble "You" where the bass line feels particularly satisfying. Tapping into a party like celebration is the light and airy sound of "Red Room". Bringing the album to a satisfying close is the ambitious work of "Chasing You". Easily the best track on the album the song employs a jazzy, lounge vibe that meshes perfectly with Natalie Jean's breathy vocals.
By opting for an overarching narrative throughout the collection Natalie Jean creates a deeply affecting, downright beautiful album on "Unafraid".
By Beach Sloth