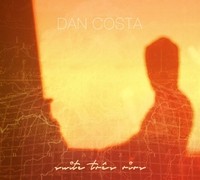 Elegant to its very core, Dan Costa's "Suite Três Rios" is the perfect embodiment of the casual cool of Brazilian jazz. Dan Costa gives lots of room for each instrument to get its own space within the album, as the album virtually teems with life. Stylistically, Dan Costa goes from the energetic samba to the dreamy colors of Bossa Nova. Throughout it all a strict adherence to allowing each instrument to fully breathe and reveal its radiant color results in an album that feels as gentle as a light breeze.
Watch Daniel's mini-documentary here:
https://vimeo.com/171785763
Starting off on a quiet fragile note is the multilayered work of "Alba". From such a hushed beginning "Alba" grows in scope and size. Rhythms have a loose feeling to them as the horns weave in and out of the mix. Lead by a tender guitar, "Chorinho" moves from being a gentle lullaby to a celebration of sorts showing off their undeniable chops. With a summery vibe is the relaxed nature of "Bossa Nova". Beautifully sung the song's dreaminess results in a truly gorgeous piece as everything feels so refined, from the piano to the lilting guitar. A sense of play defines the grand sound of "Maracatu" as the piano positively glistens serving as the song's anchor. Ending the album on a high note is the giddy work of "Aria" as the rhythm retains a jaunty touch to it as it highlights all that came before it.
Tasteful and timeless, Dan Costa's "Suite Três Rios" is downright lovely with its joyful arrangements.
By Beach Sloth