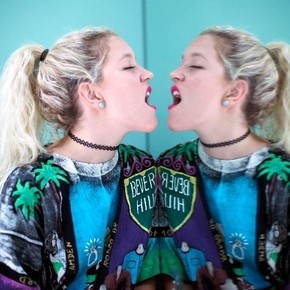 Ren Farren is a 22 year old independent singer born and raised in Los Angeles. She is certainly a new force to be reckoned with in the pop world. Early in her budding career, she is already doing collaborations with Goldroom & her music is being featured on Tv's hit show the New Girl. I'd like to share with you now her new track 'The Comedown'.
'The Comedown' is a new single independent of her well praised debut EP 'Where I Am Wild'. The track is produced by Brian Robert Jones and, starts as a slow burn and builds to a pop anthem. Lyrics encapsulating the realities of new loves up's and downs while having the optimism to stick through the good and the bad. Ren's vocal talents are really let loose on this track with its booming arena ready chorus.
She also has a unique take and taste on music besides creating ear worm pop smashes, Ren has quite the flair for folk songs bringing positive lyrics and energy to the genre on her track Witches." Ren has already been placed in the same rarefied air as Carly Rae Jepsen & Taylor Swift by multiple music writers and is truly worthy of that praise.