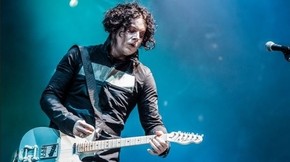 In our modern digital age, there are tons of different ways to listen to current hit songs. From CDs to streaming, there have never been so many ways to listen to your favorite tunes. Here are some of the best ways to keep up with the hottest trends in music.
Internet Radio
Online radio services like Pandora and Last.FM are great tools for staying up to date. Each one offers unique playlists for every genre you can think of. These services play all the current hits, so they are a great way to catch up on new music you may have missed. There are a variety of paid and free options to choose from on most of these sites. They are an especially great starting point for those of you who may not know much about all the current popular tunes.
Spotify
While Spotify is similar to internet radio, it takes the music listening experience even further. With over 30 million songs to choose from, Spotify is a goldmine for music lovers. The main menu provides lists of the most popular music at the moment, and you can even sort by genre. This service really puts hot music right at your fingertips.
CDs
Not everyone wants to deal with the hassle of browsing through menus to listen to music. Some companies, like Pristine Sales, know that CDs are still alive and well for those who don't want to deal with menus or just prefer owning an actual copy of an album. Ordering CDs online is an easy way to obtain albums from all the best artists. In addition to purchasing CDs from individual artists, there are tons of compilation CDs like "Now That's What I Call Music" that feature all the top songs.
Shazam
Shazam is a mobile app that allows you to identify any song that you hear playing. If you want to know the name of the artist and song that just came on, simply let Shazam tell you who it is. This is a great tool for learning about new artists, and one that every music lover should have on their phone.
No matter how you choose to find and listen to new music, all of these different methods are great. Using a little bit of each will make you a music aficionado, and everyone will be coming to you for the best new music.