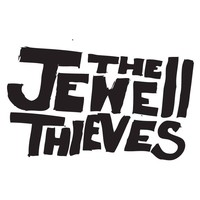 Decadent to its very core is the luxurious sound of "Driving Alone Endless Highway" by the Jewell Thieves. A cross between Stereolab's lush jazz-rock fusion mixed with Nite Jewel's emphasis on nostalgic atmospheres, the song is a true stunner. Everything comes together ever so elegantly: from the light bass line to the smoky, distant vocals. Lead by a lazy laid-back groove, the song sprawls into some rather lovely textures. Throughout it all what keeps it together is the light airy melody, courtesy of a rather glamorous sounding piano accompanied by light, funky guitar work.
Things start up ever so slowly. With a minimal approach at first the song recalls some of Nightmares on Wax's earliest pieces. Jazzy in nature the song's spacious, dub-like approach works wonders. A dreamy sound permeates the track as the vocals float into the air. Echo works just right in working with the rhythm to create a solid magnificent sort of creature. Lyrically the song focuses on the concept of love, of how nature appears to almost reflect one's emotions at times. Such a beautiful sentiment leads the way as the song grows in size and scope. By keeping things focused on the rhythm small details, from a slight shift in percussion to the inclusion of a long lost sample work wonderfully.
Stylish and sophisticated, the Jewell Thieves creates a warm inviting track with "Driving Alone Endless Highway".
http://jewellthieves.com/
By Beach Sloth