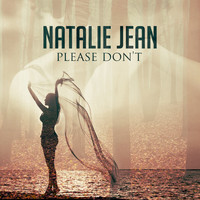 Defiant in tone is the rebellious, independent-minded sound of Natalie Jean's "Please Don't". Cleverly framed in a tragic story, the song expresses how exactly to overcome deep loss. Lyrics express exactly one becomes sick of a bad relationship, of how a bad relationship can poison a life. With lyrics cowritten by Natalie Jean and Michael Peloso the song moves forward in sync with the song's overall message of moving on from terrible relationships. A sense of comfort comes from a relationship but as Natalie Jean sings, relationships can turn toxic.
https://soundcloud.com/natnat7-1/please-dont
Right from the beginning the song starts off with a dramatic melody. Spacious in sound the rhythm is as much emotional as it is a way of keeping time. Far off in the distance is a slight nod to shoegaze as the dreamy melody helps to keep the entire thing centered. Setting the mood for a little bit the piece simply rests in the air, waiting for Natalie Jean's powerful voice. Introspective in sound the piece moves ever so gracefully. Things truly get started once the bass comes into the mix, like a full rich vibrant feeling. Lyrics focus on exactly what a bad relationship can do, of how it can destroy a person. Over the course of the song the lyrics explore how to find one's own inner power to overcome the awfulness of others.
"Please Don't" shows off Natalie Jean's uncanny ability to fully capture what a bad relationship can do.
http://www.natalie-jean.com
https://www.facebook.com/NatalieJeanObsession
By Beachsloth