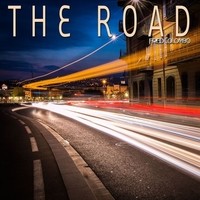 Fred Colombo's "The Road" is an EP that explores the darkness. With careful arrangements Fred Colombo's glossy full sound is incredible. Production values are absolutely astounding. Much of the sound is positively lush with a richness that displays a great understanding of the importance of the slow build. A clear debt is paid to similarly minded artists that merge the romantic and industrial in a vein akin to Depeche Mode's early 90s work.
Lead single "Kill Me" with your audience:
https://soundcloud.com/fredcolombo/kill-me
Starting off with an epic sweep of sound is the eternal "The Gate of Forever". Dry vocal delivery opens the churn of "Kill Me". At times reminiscent of The Normal's equally tortured song "Warm Leatherette" Fred Colombo's arrangement is flawless. Effortlessly balancing the minimal with the bombastic, "Kill Me" grows ever stronger. Gliding along with a languid tempo is the relaxed chill of "Out There". Kept wordless the song's spaciousness makes it a true joy to get lost in, as the song develops ever so slowly and patiently. By far the highlight of the collection is the atmospheric sound of the title track. On "The Road" Fred Colombo adds layers upon layers creating a vast sea of sound. Navigating through this density the song truly takes off after about a minute of setting the mood. Percussion is crisp, the bass line nimble, and the melody shimmers. Bringing things to a close is the whispered hush of "Night Falls on the Kingdom". Returning to the the quieter pastures of the opener, the EP comes full circle.
A twisted kind of beauty is embedded within the heart and soul of Fred Colombo's "The Road".
http://www.fredcolombo.com
https://www.facebook.com/colombofred
Posted by Beach Sloth